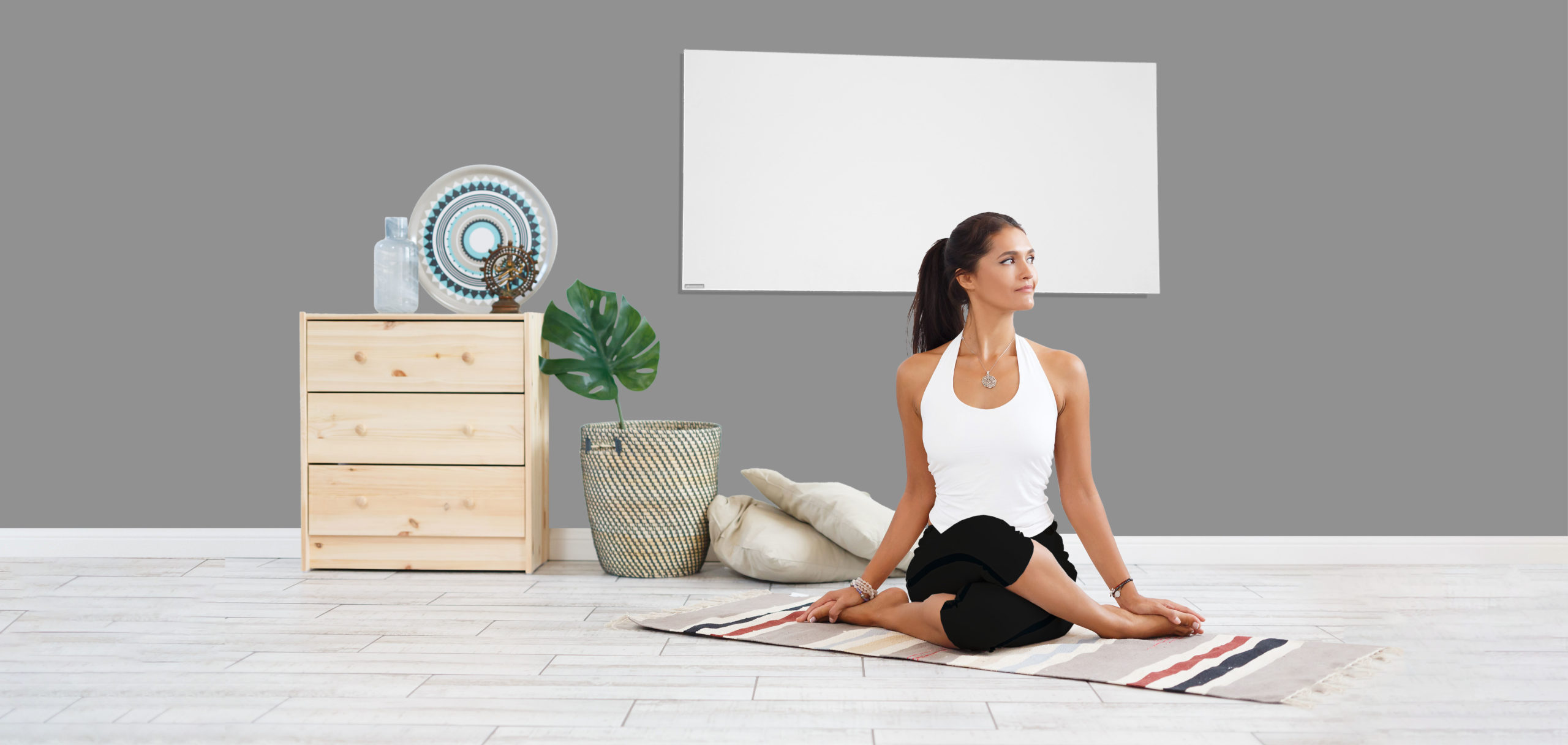 Stylish, Sustainable,
Smart

Infrared Heating

We offer the widest range of energy efficient infrared heaters in the UK. Ideal for home heating, stylish outdoor heat and high performance commercial applications.

View our range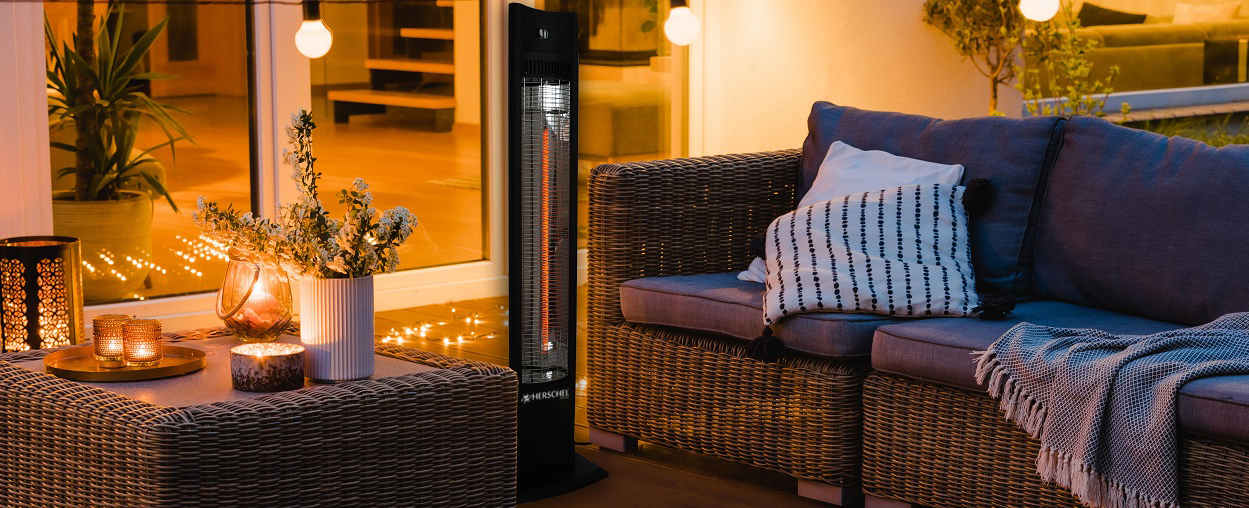 Outdoor Living
Extend your evenings outdoors with our designer range of warm glow infrared patio heaters. Suitable for commercial and domestic use.
View our range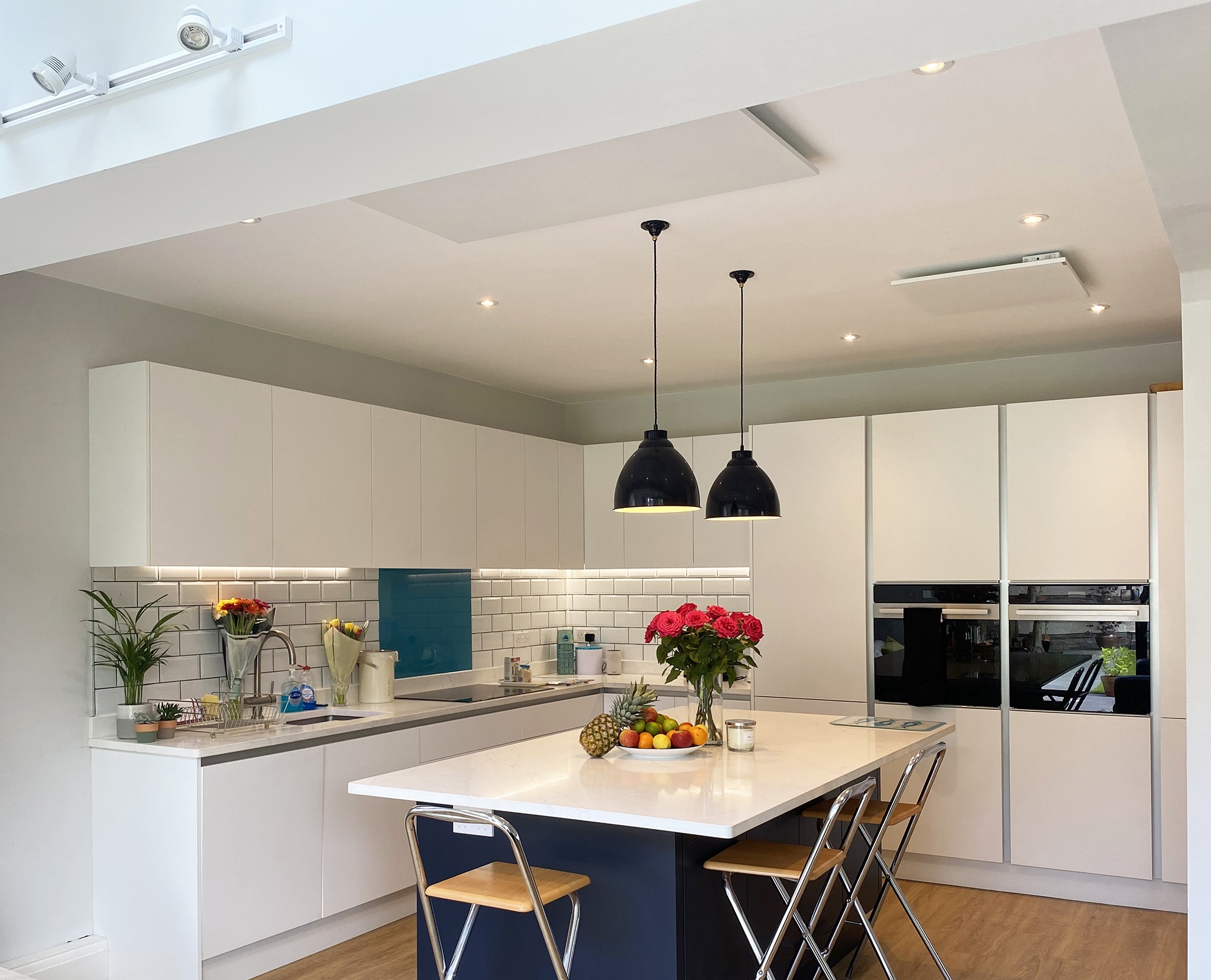 For Homes
Efficient, comfortable infrared heating that is designed to complement any interior - available in a choice of contemporary finishes and flexible installation options.
Infrared Heating Panels
For Outdoors
Love life outdoors with our range of designer patio heaters - combining comfort with performance and style.
Patio Heaters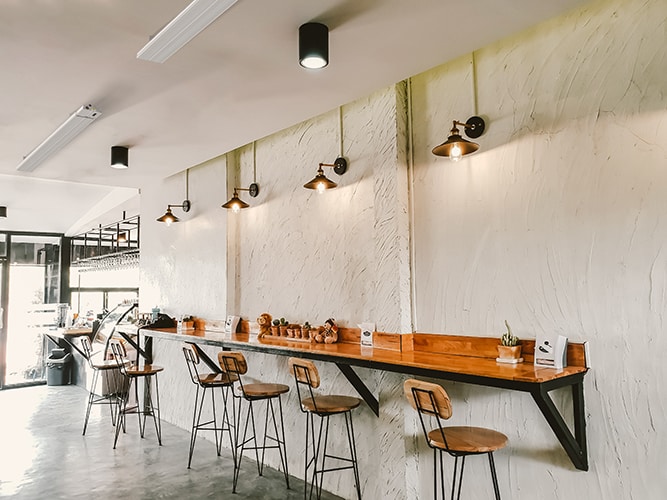 For Business
Reduces carbon emissions. Electric infrared heating that only heats the areas that need heating and avoids wasting energy heating large volumes of air.
Commercial Infrared Heaters
Completely changing the way we heat ourselves
Infrared heating is a practical and effective alternative to gas and heat pumps for net zero heating

Better for You
Our infrared heating technology uses the heat humans were designed for. We've evolved over time to naturally absorb the comfortable feeling of infrared radiant heat. A fresher type of heat that you'll wish you'd switched to sooner.

Better for Buildings
Our infrared heaters directly heat the building, driving out damp and mould, reducing condensation and maintaining a more healthy living environment.

Better for our Planet
100% electric. Power with a renewable tariff for CO2 free warmth. Efficient and simple to install, our infrared heaters offer the easiest way to achieve net zero heating.
Leading the way in Comfort, Innovation, Design and Sustainability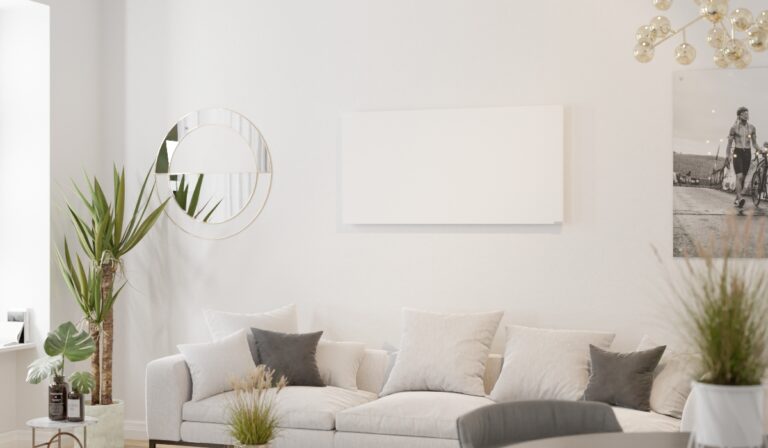 Meet the Comfort - our latest innovation
Building on our expertise as the UK's market leader and longest serving brand of infrared heaters, the UK made Comfort features our latest SCP technology and has been tested to the IEC 60675 standard, certifying its radiant efficiency.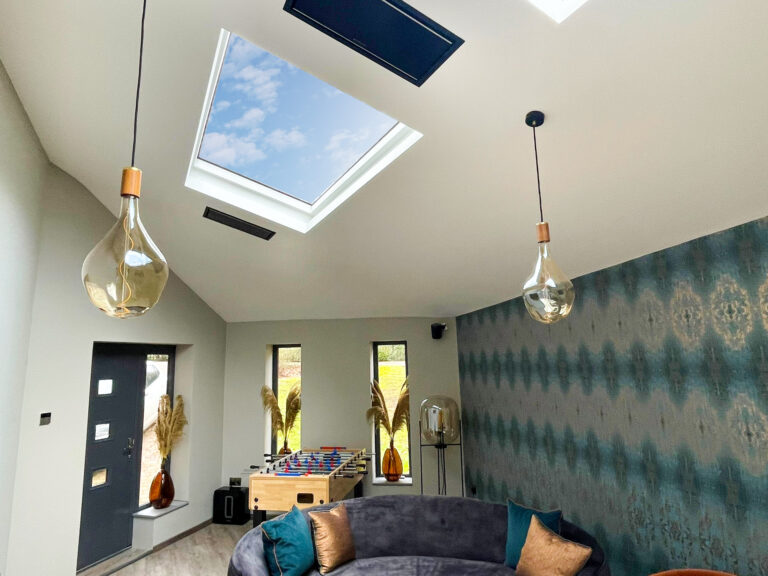 One of a kind - the sleek, recessed Krystal
Unique in design, Krystal's high power and super-compact finish, in stylish black or white microcrystal ceramic glass can be ceiling-recessed to create a flush finish for modern interiors.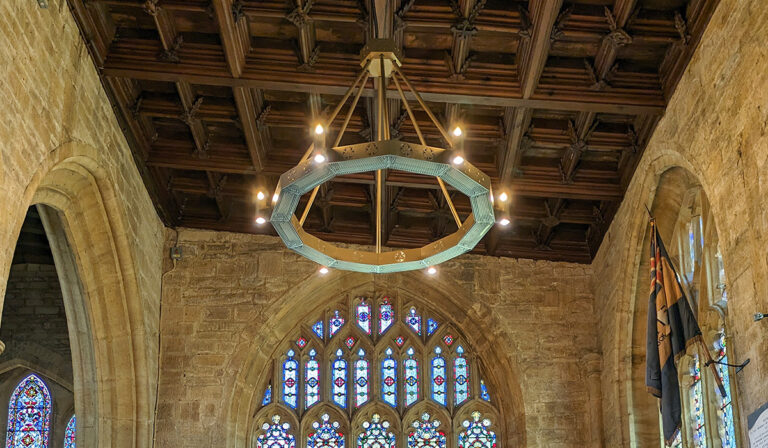 The groundbreaking Halo heater
The stunning Halo heater has been designed to fit the aesthetic of churches and heritage buildings, using our efficient infrared heating technology to reduce energy and carbon emissions in the fight against climate change.
Customer Testimonials
"It's a lovely warmth; our dogs love the infra red heat too and settle much more readily".
"It's so controllable and reliable. It's brilliant!"
"The heat from it is amazing."
"Really economical to run, would highly recommend."
"Will always buy Herschel infrared over other brands."
"I must say the garden now feels like another room in our house."
"Very pleased the whole bungalow is now heated by infrared"
"Heat feels more refreshing and comfortable"
"They fitted the bill perfectly, we also like that we can control each room via individual thermostats"
"Herschel has been a life changer"
"Herschel seem to be one of those businesses that want to and do get things just right for you"
"We decided to go down the ecologically friendly route and heat the house using electricity".
"They are just perfect for us and I look forward to them just giving us the clean, unobtrusive heat we have enjoyed, for years to come".
"Impressed with the sleek look of the panels and the comfortable heat".
"First class! Highly recommended".
"We have never been happier or more comfortable".
"It keeps me nice and comfortable without having to heat the whole house".
"I'm really impressed…….Final point – it's a really nice heat too. Weird to understand but trust me!"
Heat the room you're in!
Our Select Portable Range of infrared heaters provides comfortable, convenient top-up heat, where and when you want it, whilst using very little energy – perfect for those chillier occasions and rooms needing some additional warmth. Cosy, personal comfort.
"It keeps me nice and comfortable without having to heat the whole house".
Portable Infrared Heaters
Need help and advice?
We offer free online, no obligation consultations or you can visit the UK's biggest infrared showroom in Bristol.
Book an appointment now
As Featured In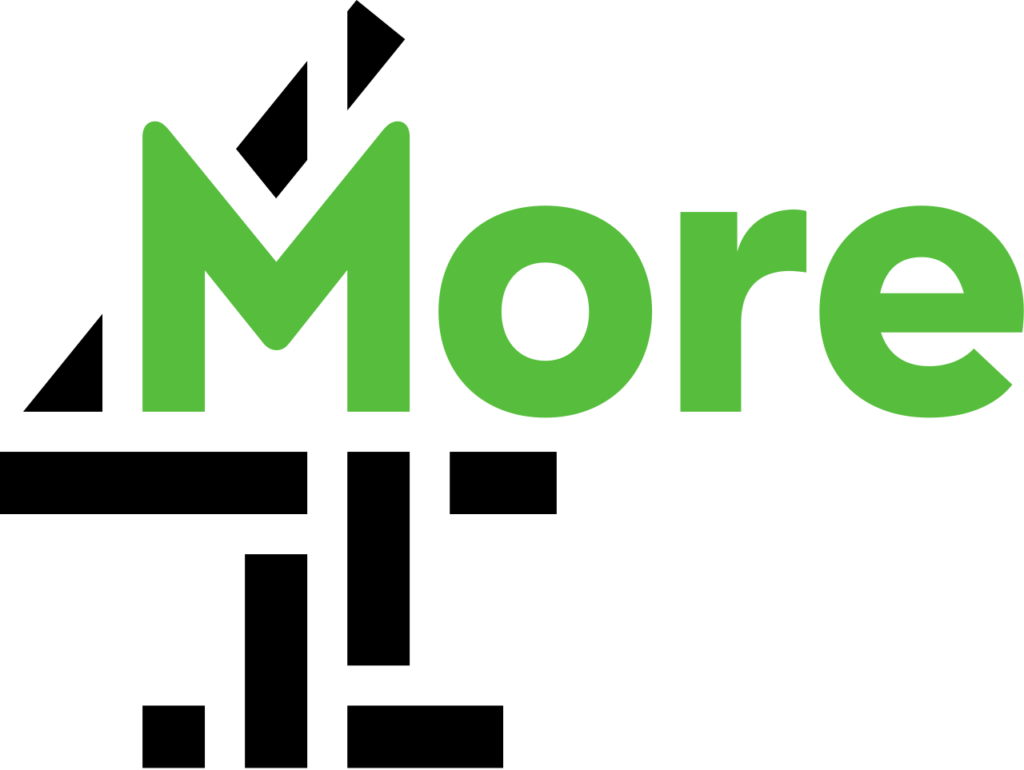 Looking to decarbonise your heating?
We compare the costs and practicalities of Herschel Infrared heating versus heat pumps. The zero carbon COP 26 House chose Herschel Infrared heaters over heat pumps.
Find out more
The Science
It's not hot air, its the oldest form of heating known to man. Infrared is radiant heat and our infrared heating technology is allowing us to use radiant heating once more. How does infrared heating work?
Get the right infrared heaters for
your needs
We offer the widest range of energy efficient slimline infrared heating panels for homes, stylish outdoor heaters and high performance commercial heaters.
Contact our team if you'd like to use our free, no obligation professional specification service to see how our infrared heaters will work for you.
Use our free Specification Service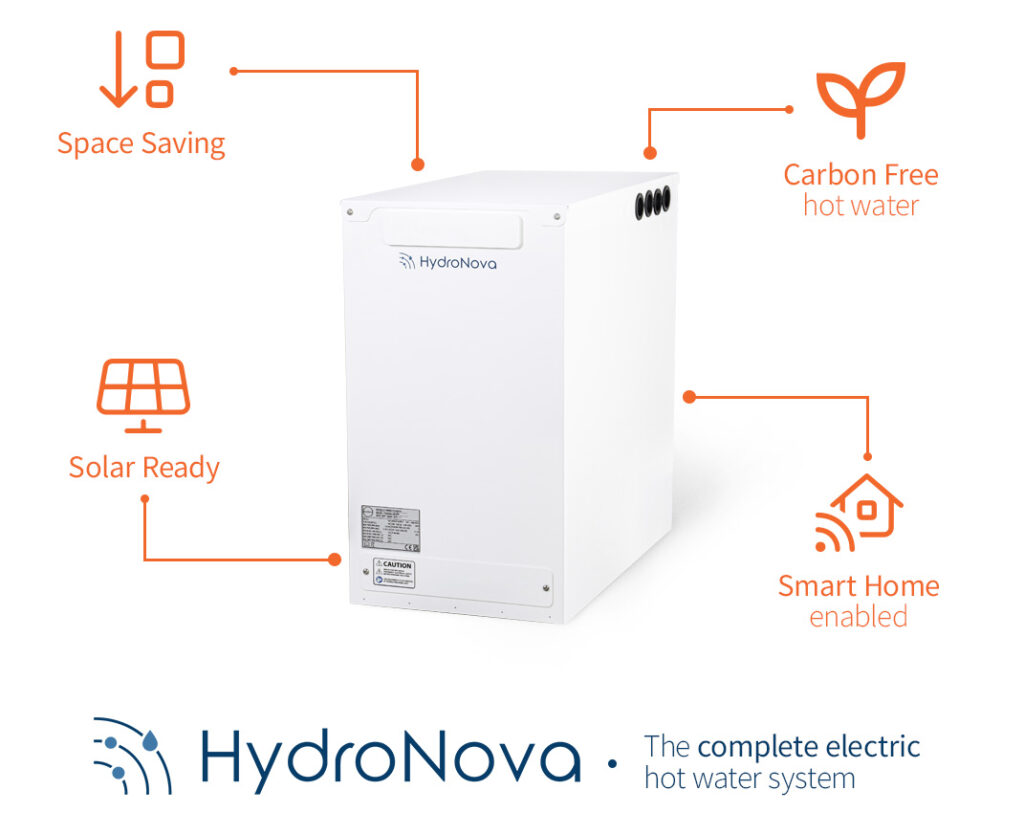 HydroNova - The Complete Electric Water System
Herschel's HydroNova is the perfect high performance, electric hot water heating system to complement your electric infrared panel heaters.
Using innovative and patented technology within a heat battery, HydroNova incorporates Herschel's smart control switch to ensure mains pressure hot water is available on demand without the requirement to store large volumes of water – a much more compact solution that frees up valuable cupboard space.
Learn More
What is infrared heating?
There are 3 types of heat transfer: Conduction, Convection and Radiant Heating.  Infrared heating is radiant heating and it differs from conduction and convection because it transfers heat to objects and people directly, without heating something else in between (air, water, metal etc.). Convection heaters heat air, which rises to the ceiling where the heat is not required and can quickly disappear on draughts. Infrared heating directly heats the walls, floor and ceiling of a building to build up thermal mass which will then start radiating back into the room. Radiant heat transfer is a very efficient form of electric heating.
Are infrared heaters a low carbon heating solution?
Infrared heating is a fantastic solution for those wanting to improve their carbon footprint and move to a more sustainable, low carbon form of heating. The future is electric and infrared heating is a hugely practical electric heating solution that offers a greener alternative to gas boilers. Quick to install, infrared heaters provide a very practical way to switch to a lower carbon solution and reduce emissions. Infrared heating can be powered by solar panels and linked with battery storage to reduce reliance on the grid and future proof energy costs. Infrared heating can also be powered by a renewable energy tariff to deliver the quickest way to reach net zero heating.
What are the benefits of infrared heaters versus other heating?
Infrared heaters offer a vast number of benefits in terms of efficiency, comfort and practicality. Infrared heating is a low energy, efficient electric heating solution that can be combined with renewables to give you a sustainable heating solution. It is simple to install and is maintenance free, minimising the disruption caused by underfloor heating and avoiding the annual maintenance costs required by heat pumps. Available in a number of stylish finishes, infrared heaters provide a modern and space-saving option whatever the environment and free up valuable floor space. Infrared heating is also widely recognised for delivering improved comfort levels, with a natural and fresh feeling of heat rather than the stuffy heat that alternative heating solutions can often create. Infrared heating is also great for buildings as it maintains a higher temperature in the material of the building, reducing the causes of moisture and minimises condensation, damp and mould.
Does infrared heating save you money?
Unlike convection heating, infrared heating does not waste energy heating the air. By warming the fabric of the building, infrared heaters are efficiently using the heat generated by turning the room into a 360 degree radiator. The thermal mass (walls, floor and ceiling) radiates warmth back into the room, and the thermostats ensure the infrared heaters only come on when required to top up, delivering an efficient and incredibly comfortable feeling of heat. Infrared heaters are also highly controllable allowing the flexibility to only heat the rooms you need heated, when you need them heated. This saves energy by ensuring no energy is wasted by heating rooms that are unoccupied.
What size heaters do I need?
Infrared heating needs to be specified correctly to ensure the benefits of infrared are optimised. For homes, we have a handy online calculator which allows you to enter the details of your property and dimensions of the rooms you require heating in. This will then provide you with a recommendation of the Herschel infrared heaters that will match your requirements.
For commercial buildings or outdoor areas, indicative guides are available on our website to show the size of infrared heaters required. We also offer a free, no obligation specification service from our team of infrared heating specialists who will tailor a recommendation just for you. Our team can be contacted through our Contact Us page or by using our online chat facility.