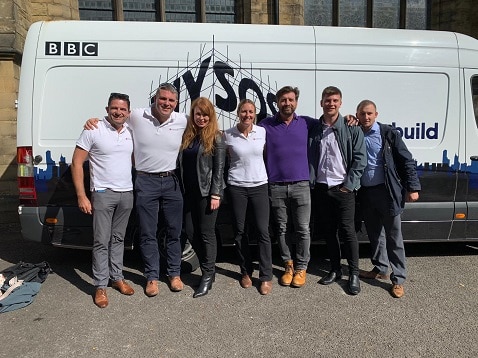 BBC One DIY SOS Big Build - Blackburn
We were thrilled to be part of the DIY SOS Big Build in November 2019, their Children in Need Special for BBC One. The mammoth transformation project saw the DIY SOS team convert a rundown 19th Century church hall into newly designed accommodation for homeless young people in Blackburn.
Nick Knowles and the rest of the DIY SOS team, with support from tradespeople and volunteers across the UK, completed this ambitious project for Nightsafe, a fantastic charity which provides support to homeless people between the ages of 16 to 24. The emotional episode, which aired on TV on 13 November 2019, saw the old hall transform into modern accommodation, innovatively designed by Gabrielle Blackman, to provide short-term housing as well as communal support areas.
Herschel were delighted to donate over £6k in value of infrared heating panels plus Summit heaters, all with App-enabled control, to this deserving cause. Warm, cosy accommodation has been created for these homeless young people and the feedback from Nightsafe is that they are thrilled with the results of the entire project. Both the CEO of Nightsafe and Gabrielle Blackman, Interior Designer on DIY SOS, have complemented the look and performance of our infrared heaters: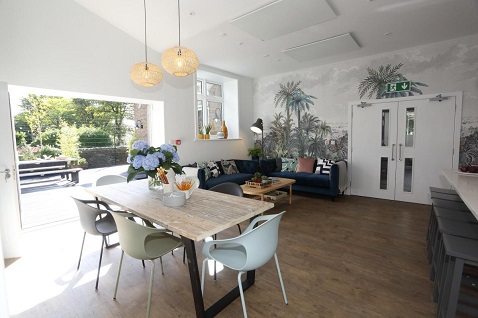 Nightsafe: "Huge thanks for coming and again for everything you have done for our young people ? #NightsafeHeroes.
Gabrielle Blackman: "Thank you for providing such an amazing product. So thoughtfully designed by your team and perfect for this project on every way. ❤️❤️❤️".
Super proud at Herschel to have been involved and been able to help out this special project. Keep an eye out for the case study, following shortly.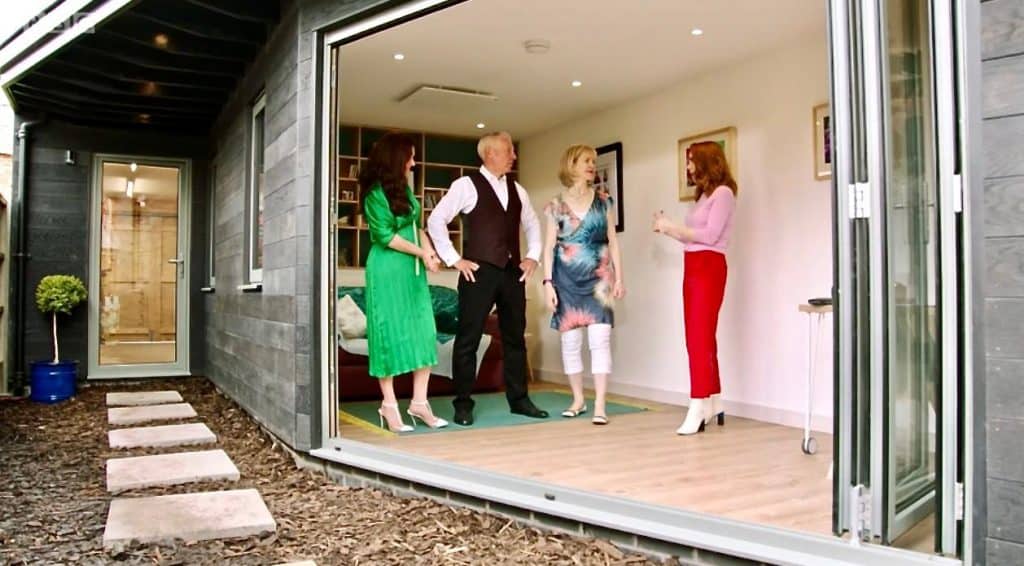 BBC Two Your Home Made Perfect
We're big fans of the latest home renovation programme on BBC Two, Your Home Made Perfect, and so were very excited when TV Architect Laura Jane Clark specified our infrared heaters in her design for a garden room. Your Home Made Perfect uses the latest virtual reality technology to showcase both Architects competing designs, thereby enabling the homeowners to see each design in real detail before choosing.
Infrared heating is described on the show as "an energy efficient heating system that frees up wall space usually covered by radiators" and Laura Jane Clark details how "these garden rooms get quite damp and infrared heating is brilliant".
Laura has worked with infrared heating on many other projects and says: "I always spec them in old houses and my #undergroundtoiletconversion @herschel_infrared are your people".
Herschel's TV advert hits the screen!