Infrared Heaters & Controls
Infrared Heaters & Controls
Herschel is the global specialist in Infrared heaters & controls for infrared heating and we are the UK market leader. We manufacture and supply a wide range of infra-red heaters for all domestic, commercial and outdoor applications.
We guarantee our heaters for up to 10 years. Made of the highest quality components, our heaters are built to last and are fully certified and tested to the highest standards.
Our infrared panel heaters warm rooms very efficiently by gently radiating infrared heat. This heats the room itself which then retains heat even when the panels are off. They are silent, maintenance free and easy to install. Our heaters are the ideal modern alternative to night storage, electric convection and underfloor heating.
Combine with a 100% renewable energy supplier for 100% CO2 free heating. Our control systems allow full App control and compliance with EU energy saving legislation (LOT20).
All of our panel heaters are ultra-slim and available in a wide range of finishes designed to complement your décor. Our white panels can be wall or ceiling mounted and are designed to discreetly blend in to any room in the house.
For a contemporary and stylish look in bathrooms consider our mirror panels or towel heaters, they look stunning and are perfect for helping to reduce damp.
For the ultimate in heating, let us print your favourite photo or picture and turn your heater into a bespoke piece of art. You can even have a heater as a blackboard.
We have two ranges of panels to choose from. Our Inspire range of infrared heaters is made in Germany. Beautifully finished, they are the highest quality heaters on the market, are designed and manufactured to last a lifetime and come complete with a 10 year warranty.
Our popular Select XLS range of frameless panels offer unbeatable performance and a fantastic combination of quality and price, all backed up with a 5 year warranty. They have integrated receiver technology, making them perfect for DIY or retrofit installations, with simple control through your choice of XLS thermostat.
All of our panels are specially optimised for UK voltage and are fully tested by TÜV to GS, CE and international electrical Safety Standards.
To calculate your heating requirements, use our Calculator page, or for Projects and Commercial estimates please Contact Herschel directly or contact your nearest Herschel dealer.
Love life and live outdoors with Herschel patio heaters
In recent years there has been a huge shift towards indoor spaces that open onto outdoor terraces and entertaining and relaxing outdoors.
Until now heating patios and terraces has been difficult. Most outdoor heaters are unattractive and produce an uncomfortable glare. This has all changed and Herschel has specially developed a range of high quality, high performance, stylish patio heaters that are ideal for these situations.
All our heaters are built to the highest standards, are energy efficient and maintenance free with long lifetimes.
For exposed outdoor areas we recommend warm glow heaters from our Sunset range. For indoor and sheltered outdoor areas our zero light heaters are the perfect choice. All heaters are suitable for domestic and commercial use.
Sunset Range – warm glow

Herschel California and Colorado heaters are perfect for socialising outdoors at home or for commercial areas including bars, restaurants and café terraces. Recommended where instant heat and high power are required but without the invasive light and intense heat quartz halogen outdoor heaters on the market.

California and Colorado feature Herschel's powerful, long life and energy efficient carbon fibre lamp. This produces a pleasant ambience and warm orange soft glow, with a lifetime of up to 10,000 hours.

With its cutting edge design, the 2.0kw California is re-defining outdoor heating and is the most stylish outdoor heater of its kind. Complete with remote control and available in silver, black and limited edition gold, California is sure to impress.

The Herschel Colorado combines a tasteful and sleek design with a powerful 2.5kw output. Available with or without remote control, Colorado is a versatile heater and is guaranteed to keep you comfortably warm, whatever the weather.

Both heaters offer high weather protection for outdoor installation and can be mounted on a portable stand (available separately).

Zero Light Range

For indoor-outdoor heating our zero light range is for you. Perfect for sheltered areas with low air movement and where light from the heater is not wanted, our Summit and Aspect XL heaters deliver gentle and but effective heating. They are ideal where a more permanent heat is required such as semi-enclosed restaurants and bars, balconies, conservatories and covered patios.

Summit features Herschel's powerful 2.6kw heating element and is available with or without remote. Slimline and unobtrusive, Summit can be ceiling mounted, suspended or wall mounted.

Aspect XL is a compact high performance heater utilising our energy efficient ceramic elements. Ideal for wall mounting, Aspect XL is a contemporary design and is backed up with our 5 year warranty. For covered, sheltered areas.
Mix & Match
Mix and match warm glow Sunset heaters for your more exposed areas with our Zero Light range for sheltered and indoor areas.
Read our feature on outdoor heating in Homebuilding & Renovating Magazine, April 2019.  David Hilton, an expert in sustainable building and energy efficiency, reviews the Herschel California.
Improve comfort levels and save energy with our innovative space heating range
Specially designed for heating areas within large buildings, our infrared space heaters directly heat areas that require heating, where and where people are working or relaxing.
The ability to create heated zones can result in significant cost savings when compared to convection heating (fan heaters, air curtains, air conditioning), because hot air cannot be contained within a zone.
Our infrared space heaters are installed to radiate infrared heat outwards and downwards and will warm people, objects and the building itself within the effective area of each heater.
Herschel heaters have rapid warm up times, are easy to install, low maintenance, completely silent and built to last. Compared to quartz and halogen heaters which are too hot and intense for most indoor applications, we only offer zero light or warm glow heaters which produce a pleasant and naturally absorbed heat – perfect for keeping people warm for prolonged periods of time.
For heating areas which are in the public eye such as retail space, halls, large reception areas, bars, restaurants, churches etc, choose heaters from our designer space heater range. Where aesthetics are less important such as industrial units, maintenance bays, warehouse packing areas, factories and workshops, our warehouse and industrial heaters are the perfect solution.
For large project and commercial space heating specifications, please contact Herschel or your nearest Herschel dealer.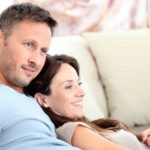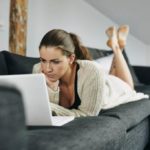 Smart heating
Use Herschel heating controls to manage your home or office heating from wherever you are, whichever rooms and schedules you choose, and ensure a warm and cosy space to return to.
Our Herschel iQ control system offers an App-enabled range of options to ensure you manage optimum comfort levels and maximise energy efficiency.
All Herschel iQ controls will ensure you are fully compliant with European Energy Saving legislation (Lot 20).
Control Features
Check out the features of our iQ heating controls using our interactive picture below.
Which Control is best for me?
Click + to show the features of each iQ control below to see how each can suit your needs.
App-enabled Solutions
These controllers work stand-alone or over the internet via the iQ App.
MD1 Wired Thermostat – best for new builds / renovations and commercial applications
Use one MD1 per room / zone and wire all heaters within the room onto the same circuit.
MD1 is wired to the mains electricity supply & requires recessing into the wall.
This is the best option for new builds or renovations where cabling runs can be hidden in walls / ceilings.
Can become App-enabled by adding the Herschel iQ hub (optional).
T1 Wireless Thermostat Pack – versatile solution which minimises cabling / disruption
Use one T1 per room / zone and one R1 per heater. Each R1 requires mains electricity supply.
Wirelessly pair each R1 to the T1.
The T1 can be located anywhere in the room and is battery operated so does not require mains supply. Can be surface mounted to the wall or placed on a shelf. A great retrofit option minimising disruption to walls / ceilings because R1 can be located close to heater.
Can become App-enabled by adding the Herschel iQ hub (optional).
R1 + iQ Hub – Slick App only control
Wire all heaters on the same circuit to the R1 (up to 2kW per R1). Requires a minimum of one R1 per room / zone.
Program and control the heaters using the APP only.
Note: the R1 will sense the room temperature which will be displayed on the APP. Must be used in conjunction with the iQ Hub.
This is a good option where heaters are ceiling mounted and cabling can be run in the ceiling void with the R1 positioned on the ceiling or wall.

Get the Herschel iQ App here:
Non App-enabled Solutions
WH1 Central Controller
Our WH1 Controller system offers a local centralised control solution. Control all your heaters in the property from one colour touchscreen unit. Heaters are controlled wirelessly without the need for wifi. Choose this option if you want the benefits of centralised control but do not need to control remotely or do not have wifi.
Each R1 receiver pairs with the WH1 and you can program each R1 to run its own 7 day program or run in Away or Comfort modes.
Up to 36 R1s can be added to a single WH1 and allocated to 6 different zones (6 R1s per zone).
Note: The WH1 system is unable to be app-enabled.
NOTE: Herschel iQ will only work with Herschel heaters.
Choose from our full range of iQ Controls below.