Designer Infrared Heating Panels for Homes
Feel cosy and comfortable with infrared heater panels, beautifully made to complement the design of any interior
Stylish, ultra-slim and space-saving, infrared panels use radiant heat to warm the room evenly creating a comfortable, natural feeling of warmth that our customers love! 
Instead of directly heating the air in a room, our IR panels heat the walls, ceiling and floor evenly which absorbs the heat and gently re-emits the heat back into the room. This is more efficient than conventional heating systems which waste energy by heating large volumes of air.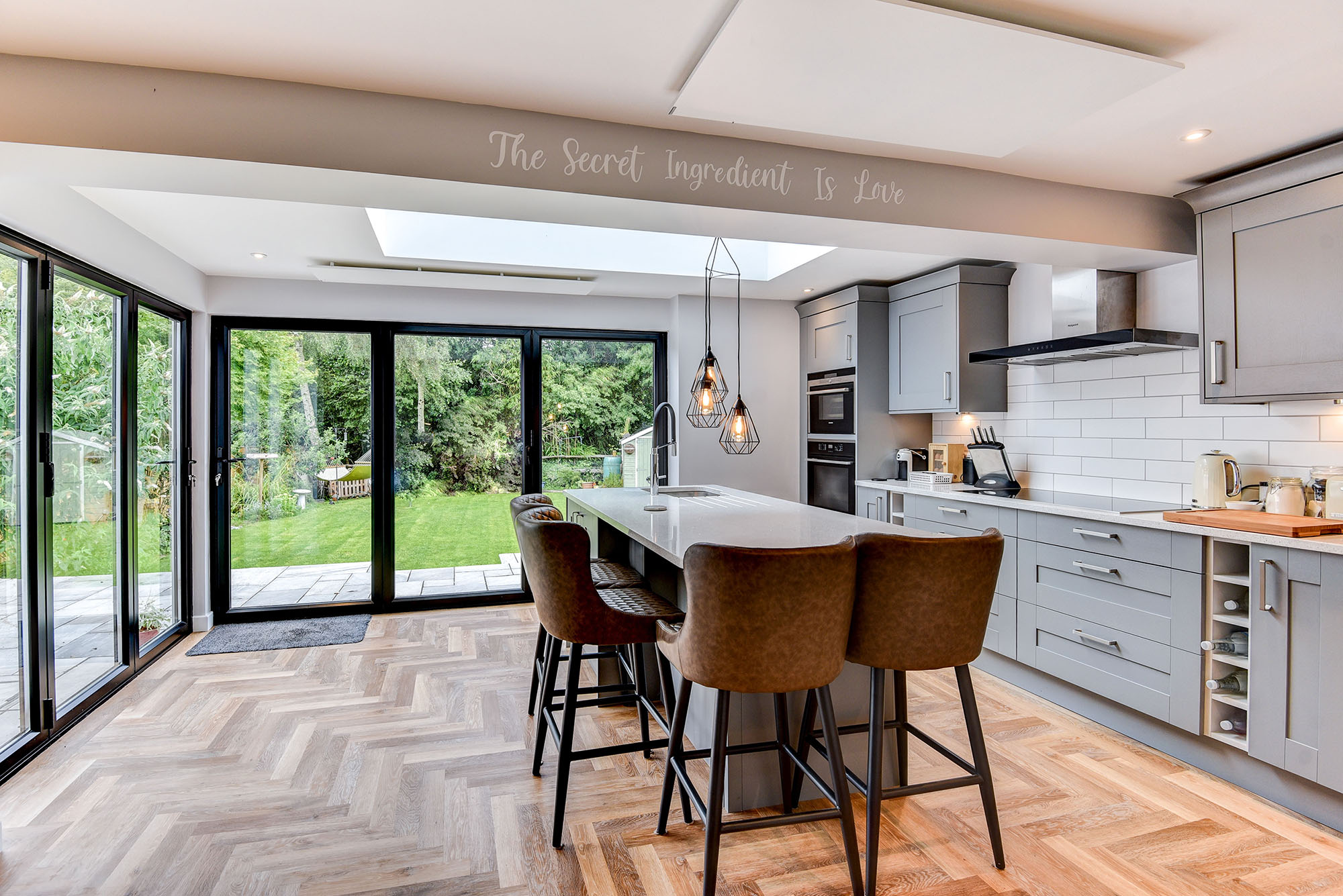 Why choose Herschel Infrared heating panels?
Far infrared panels are the easiest way to switch to 100% net zero carbon heating. They can be installed as a full house alternative to heat pumps, that is significantly more affordable and far easier to install, or as a complementary solution to existing heating systems.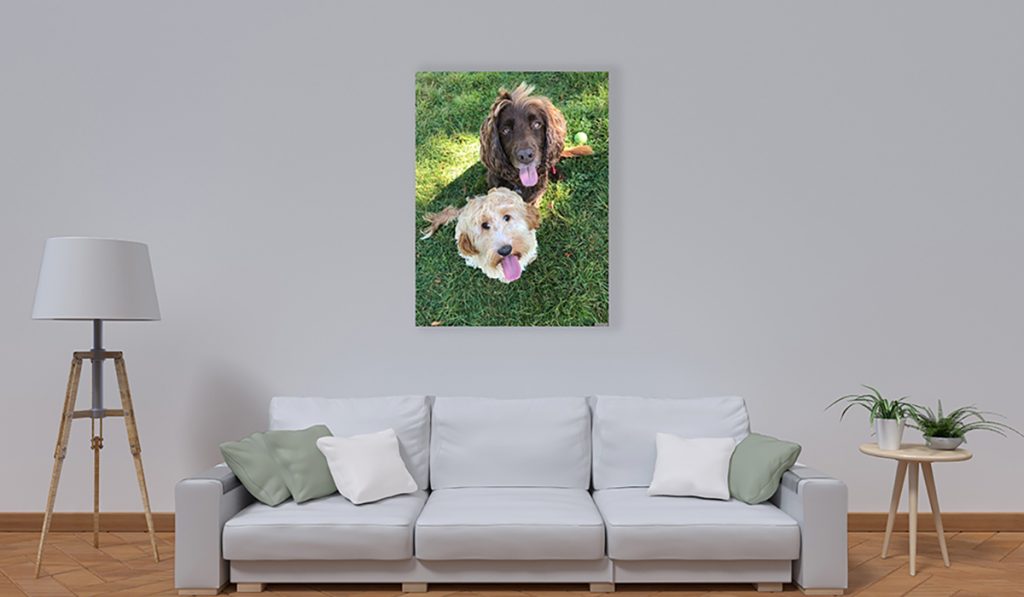 Benefits of Infrared panels for heating
Reduced energy use
Natural heat
100% net zero carbon heating
Helps prevent mould and condensation
Maintenance free, long lifetime, over 95% recyclable
Easy to install
Range of beautiful styles for your home
Our Comfort range of white infrared panel heaters are manufactured and assembled in our new U.K. production facility. We designed Comfort to be the most environmentally sustainable and best performing infrared panel on the market. Made from British steel and incorporating our German heating element they come complete with a 10 year warranty.  Ideal for new builds and renovations.
Our popular Select XLS range of frameless infrared panels offer a fantastic combination of performance, quality and price, all backed up with a 5 year warranty. They have integrated receiver technology, making them perfect for DIY or retrofit installations, with simple control through your choice of XLS thermostat.
Herschel Krystal is unique in design and incorporates the latest infrared technology to bring you high power and fast warm-up from a super-compact, space-saving design that can be neatly ceiling-recessed for a seamless finish. Perfect for high end properties and bathrooms.
Made to order in Germany, our Inspire range includes bespoke pictures, mirrors and white infrared panels with a 10 year warranty.
Browse our home heating ranges
Browse All Infrared Heating Panels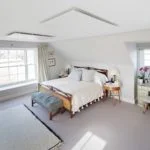 Select XLS – White Frameless Infrared Panel Heater

View Range
Showing the single result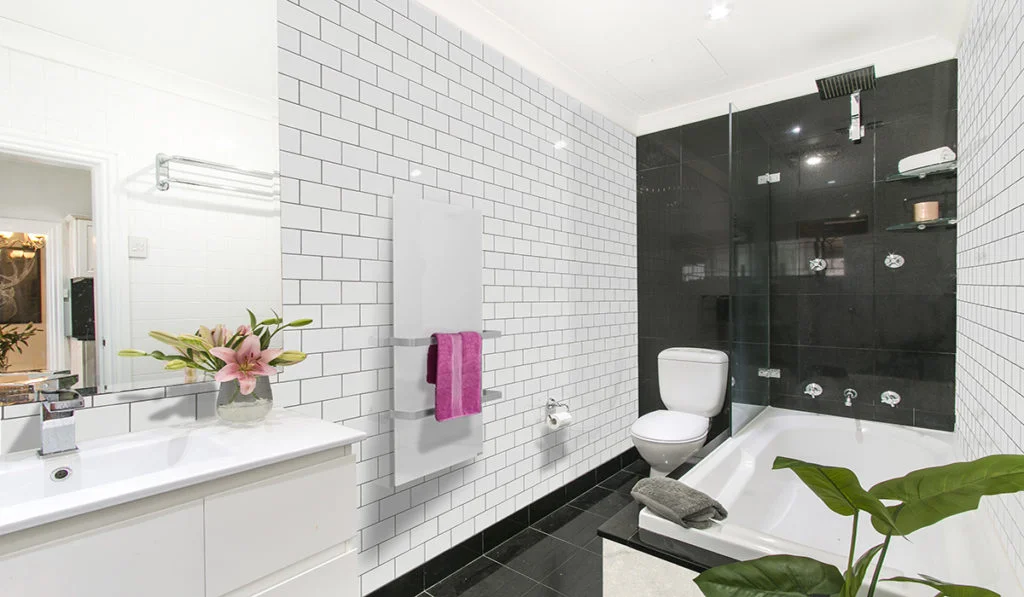 Designed to complement any setting
Our white panels can be wall or ceiling mounted and are designed to discreetly blend in to any room in the house. Glass, mirror and picture panels can only be installed as wall panel heaters.
For a contemporary and stylish look in bathrooms consider our mirror panels or towel heaters, they look stunning and are perfect for helping to reduce damp.
For the ultimate in heating, let us print your favourite photo or picture and turn your heater into a bespoke piece of art. You can even have a heater as a blackboard.
Our control systems allow full App control and compliance with EU energy saving legislation (LOT20). All of our panels are specially optimised for UK voltage and are fully tested by TÜV to GS, CE and international electrical Safety Standards.
Herschel Interactive House
Click on each room for inspiration
Customer Testimonials
"Part of the ground breaking BBC 2 TV show"
As the garden room & garage designed for us by architect Laura Clarke as part of the ground breaking BBC 2 TV show "Your Home Made Perfect" was both contemporary & minimalist in style, we knew we needed to find a range of fittings & furnishings to match. Consequently when Laura suggested Herschel's infrared panels & showed us how versatile they were, we thought they could work very well in our new build. Whilst we liked idea of rimless white panels that could be controlled to suit when we used the room, they are so much better than we'd imagined ! However the best thing about them is that by siting them on the ceiling, they are not only unobtrusive, but automatically free up all the wall space to use flexibly. The result is a very spacious & visually uncluttered room that is not only cosy in winter as a place to work from home, but also to relax in an evening or on the weekend. We couldn't be happier !
"So pleased with the final product"
Buying a house with night storage heaters called for a complete change in heating system. Herschel infrared heating panels provided an economical and environmental solution preferable to installing a gas boiler. Herschel were helpful and efficient throughout the process. We measured the rooms and they calculated what we needed, providing different options for the different model of panels.
The panels were easy to install and I am so pleased with the final product. They look elegant and unobtrusive on the ceiling; but provide instantly warming heat. Washing dries quickly, tiled floors feel warm beneath bare feet, and there are no radiators to clutter wall space. I love that I can control each panel from an app on my phone, meaning it is easy to heat up a room from the touch of a button. Best of all, when the electricity bill came, it was very reasonable.
"Such an amazing product"
Thank you for providing such an amazing product. So thoughtfully designed by your team and perfect for this project on every way. ❤️❤️❤️
Gabrielle Blackman, Interior Designer DIY SOS, on Herschel panels and Summit heaters for Blackburn's charity Nightsafe, supporting the young homeless, aired on BBC1 13 November 2019. Via Instagram @ cushioncrisis.
"Doing my bit towards climate change"
My whole experience. 3 infrared ceiling panels and 1 wall mounted space heater. Bought my first ever property. A little mid terrace 1 bedroom house with the bedroom on a mezzanine level. From ground floor to ceiling peak is 4.9m. Very open plan weird shape. The only heating system it had was a plug in electric fireplace… thing, and the gas meter had been took out. Anyway, after days/weeks of research and since I'm a bit of an 'eco friendly nut' – I decided on elec heating system and then on infrared panels as I don't have enough space for anything on my walls. Gas or storage heaters would have been pointless as there is a huge volume of air as it's all open plan and heat rises. My diamond colleague/friend who's an electrician in his very late 50's had never done anything like this, but I assured him he was very capable (lol). Ended up a near full re-wire and new board anyway. I sent off pictures with measurements and descriptions as I had zero clue what size/wattage I had to get and the team were very efficent in telling me what I needed after more than a few emails back and fourth. The instructions on the website which my dear friend spent about 2 weeks reading over, were very clear once he figured it out. Although my joiner did advise putting in extra framing above the ceilings to hold them up, but I lowered mine anyway and had access to the loft so this wasn't a problem for me. Now I'm currently sitting in my new home with them all connected. Bearing in mind at the start of this project, I was a 24 year old painter and decorator who 'doesn't have a clue' and infrared technology is 'a waste of money'. I have now proven people wrong on both points and they are thoroughly amazed at these things. The heat they give off is direct, like the sun. Heats walls, surfaces, objects – which means they do not make the air stuffy like gas radiators or storage heaters which would give me a headache and make me feel like I couldn't breathe. Also considering most storage heater wattage, these are meant to be better on the bills. They just take a bit of getting used to. I'm very pleased with them and the overall experience with this company. I hope they last a long time so this will be my first and last purchase. Unless in 20+ years I move, then I will be back and hopefully by then this internet page has thousands of 5* reviews. I did have a problem with the app on my phone (which eventhough I'm giving a 5 star review, does need work). But thankfully the people at herschel gave me an alternative so that I could use this system as was intended and I'm very greatful for that because now I'm cosy. So afterall, now with my panels and my renewable energy electricity supplier, I am now doing my bit towards climate change – at least in my mind… Thanks everyone.
"Fantastic product and great service"
We have recently renovated our house and have an existing gas central heating system and an aga in the kitchen. We often work from home and didn't want to have to heat the whole house just to get our study warm enough to work from. We therefore decided to purchase a Herschel heater to install in the study as it was so controllable (we can just heat the study) and we loved the design (can be used as a whiteboard too!). We also needed to top up the heating in the main sitting room and we didn't want to install new pipework, so we purchased another Herschel heater which looks modern and stylish. Really impressed with the advice we received prior to the purchase. Our electricians found the heaters easy to install too. Would definitely recommend.
More on Infrared Heating Panels for Homes
Can I heat my whole house with infrared heating?
Yes, infrared heating can be used to heat a whole house. We have many customers who choose to install our infrared heating panels throughout their entire home as they look to make the switch away from fossil fuels to cleaner electric heating. It is possible to specify and install Herschel Infrared panel heaters as part of one large, entire home heating retrofit, or new installation, however infrared heating also provides customers with the flexibility to install on a room-by-room basis. It may suit some people to install infrared on a room by room in order to manage disruption and budget. Infrared heating panels provide people with a flexible, highly controllable and comfortable heating solution.
Can infrared heating replace a gas boiler?
Yes, Herschel Infrared heating can replace a gas boiler. It is a fantastic and practical alternative for those customers keen to get off gas to improve their carbon footprint and lower their carbon emissions or for those looking to replace their gas boiler and radiator system, as it nears end of life. Infrared heating panels are an electric heating solution that can very easily be powered by a 100% green energy tariff or alternatively through surplus on-site solar and battery storage, reducing reliance on the grid. Herschel panel heaters have many advantages over gas systems including no central point of failure, no leaks or heat losses through pipes plus they offer a more stylish and space-saving solution for homes.
Are infrared panels easy to install?
Infrared heating panels from Herschel are easy to install with several installation options to choose between. Herschel offers a range of Select XLS infrared panels that all come with the EASYFIX mounting system allowing for simple wall-mounting (and plug in to a mains socket) by keen DIY-ers. The Select XLS infrared panel range can also be professionally installed on a ceiling using a qualified electrician, requiring standard electrical not specialist skills, for a quick install. Inspire panels should be professionally installed and qualified electricians just need the provision of electricity and space to mount the panel heater. Optional feet are also available for purchase should a freestanding option be preferred for those seeking a no-install option for Herschel Infrared panel heaters.
What is the cheapest way to heat your house with electric?
The cheapest way to heat a house with electric is by using a technology that transforms electricity into heat efficiently. Infrared panel heating is a technology that uses electricity efficiently through direct transfer of the heat energy, rather than heating a volume of air. When considering which heating system may work best for particular requirements, it is essential to take into account total cost of ownership. Efficiency, capital outlay, servicing and maintenance requirements should all be considered and infrared heating panels provide a hugely compelling and competitive proposition for people. Herschel Infrared heating panels are a practical and efficient heating solution that is likely to be cheaper to install that other electric heating solutions. Herschel panel heaters also require no annual servicing.
Is "Infrared Wallpaper" any good?
There have been a number of low voltage, very thin, carbon based heating products in the form of "Wallpaper", in-wall, ceiling or underfloor mats that have recently appeared on the market promoting themselves as "Infrared", "far infrared" and / or "Radiant" heating technologies. Typically these systems are low voltage (via transformers) heat mats which can be installed to cover a large area within walls, ceilings and floors.
These heating systems reach a maximum of 40°C surface temperature and are usually much cooler once covered with plaster, carpet, paint etc. For the reasons explained below, these systems usually demonstrate a relatively low percentage of radiant (infrared) heat as a proportion of their total power, with most of their heat energy being in the form of convection and conduction.  It is therefore misleading to make claims of these systems as being "Infrared" or "Radiant" heating solutions and they cannot be classified as radiant (infrared) heating systems under UK and international electrical standards.
Radiant Heat Transfer
To have radiant (infrared) heat, you must have a distinct temperature difference between the heater and the things it is trying to heat.  If two objects are at the same temperature, then no radiant heat (infrared) transfer occurs.  If they are at nearly the same temperature, then very little radiant heat (infrared) transfer occurs.  The greater the temperature difference between two objects, the more radiant heat (infrared) transfer occurs. The amount of radiant energy transfer as a proportion of the heater's total power is known as the "Radiant Effectiveness" of a heater and it is a critical determinant of whether a heater can call itself "Infrared" or not.
The following diagram shows the difference in radiant heat (Infrared) transfer between 3 objects: one at 25°C (roughly surface temperature of human skin); 50°C (i.e. central heating radiator) and one at 100°C (i.e. Infrared Heating panel).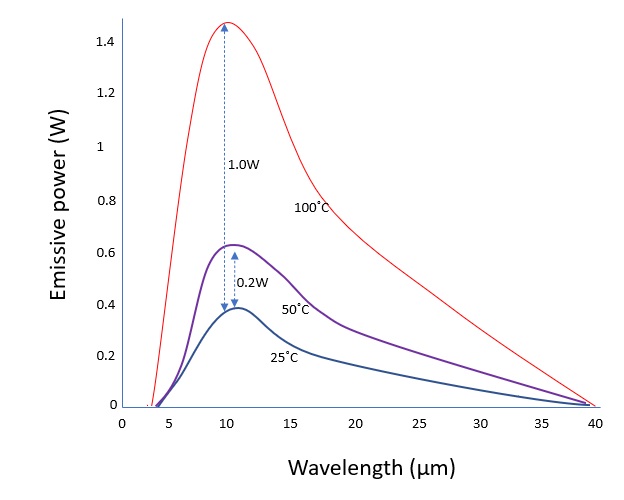 You can see from the diagram that the infrared heat transfer between something at 50°C and another at 25°C is very small:  around 0.2 watts per metre. This is barely discernible on the skin as radiant heat and you can easily test this yourself by moving your bare arm closer and closer to a central heating radiator until you can sense the heat. (You almost have to touch it). In other words the "Radiant Effectiveness" of a central heating radiator is going to be small as a proportion of its total power.  Most of its energy will be producing convective, not radiant, heat.
Contrast this with an Infrared panel at 100°C and an object at 25°C where the heat transfer is about 1 watt per metre and easily discernible on the skin up to a couple of metres away from the panel. Radiant Effectivess of an IR panel is consequently high as a proportion of its power and is the reason why these heaters are classified as "Infrared".
Heater Temperature, Surface Area and Power
The ratio between the surface area of a heater and its power is important in defining the heater temperature. More watts per area of surface = more temperature (= more infrared heat).
Infrared heating panels require between 900 – 1000 watts /m2 surface area to produce between 90 – 100°C panel temperatures (to be able to transmit infrared heat effectively per the above chart).
Infrared Wallpaper requires approximately 200 watts / m2 to produce a maximum of 40°C surface temperature. (Whilst lower energy per m2, the low resulting temperature does not produce effective infrared heat transfer per the above chart).
In our view, at this low power : surface area and low resulting temperature, there is little radiated heat transfer from the wallpaper and by being in direct contact with the walls and ceilings, all the wallpaper is doing is slowing down their rate of heat loss by conduction. (Indeed suppliers urge you not to place it on outside walls at all). Otherwise at 40°C, it is otherwise just warming the air in the room.
We don't dismiss that this might be effective in some way if you cover enough of your walls and ceilings with it. However, at 40°C and 200W/m2 Electric Infrared Wallpaper cannot claim to be radiant (i.e Infrared) and claim the benefits that infrared heating panels have over convection heaters.
International Performance Standards
The international (IEC) standard for performance of household radiators classifies heated wallpapers (or any heater at or below 40°C) out of scope for radiant performance assessment. This is for the reasons described above and shown very clearly by the chart: there is too little transmissiveness of radiant heat as a proportion of the total power consumption to allow the heaters to claim they are radiant (as opposed to convective or conductive).
IG Infrared https://www.ig-infrared.com/en/home.html  is the EU Infrared manufacturers trade association and defines infrared heaters as requiring a minimum surface temperature of 75°C and a minimum watts coverage over the panel surface of 900 watts/m2 to qualify as "Infrared Heaters". (Wallpaper temperatures are a maximum 40°C and watts coverage is 200w/m2 and would not qualify on either requirement).
In the UK, the BEIS is also laying down the performance markers for Infrared panel performance along IEC lines, in two recently commissioned reports defining infrared panels as having 70% radiant efficiency and 80°C temperature. See:
Cost-Optimal Domestic Electrification (CODE) report from 2021
https://www.gov.uk/government/publications/cost-optimal-domestic-electrification-code which covers infrared-red radiant panels (page 41) and
Research paper no: 2019/021
https://assets.publishing.service.gov.uk/government/uploads/system/uploads/attachment_data/file/831079/Electric_heating_options_in_off-gas_grid_homes.pdf page 15.
We have had a number of customers who have installed this type of heating say it has not lived up to expectations and have switched to our infrared heating panels.
See also:
Are there standards for Far Infrared Panel Performance