Our Full Product Range
Herschel is the global specialist in Infrared heating and the UK market leader. We manufacture and supply a wide range of electric infrared heaters for all domestic, commercial and outdoor applications.
We guarantee our heaters for up to 10 years. Made of the highest quality components, our heaters are built to last and are fully certified and tested to the highest standards.
The heating solution of choice for hot yoga studios, spas and health clubs.
Far Infrared heaters are used in modern infrared saunas and are perceived by many in the health industry to offer health benefits such as encouraging healthy metabolism. The wavelength they emit is in the "vital range" of heat absorbed and radiated by the human body itself, making it a very natural form of heat. IR heaters are also really the only solution available that are able to offer the power levels required for hot yoga at reasonable running costs. This is why the wellness industry chooses infrared heaters for hot yoga studios & spas.
Our hot yoga solution comprises zero light far infrared heaters, perfect for yoga, spas and health club applications, providing a healthy, gentle heat with no noise. They are maintenance free, long life, energy efficient and we have options for ceiling or wall mounting.
For hot yoga studios, our Summit and Aspect XL heaters can easily achieve the 40 °C+ temperatures required when properly specified.  Other yoga studios, specialising in other yoga styles (non hot yoga), are also using Herschel panels to provide the desired levels of heating.
To find out more about how to heat a hot yoga studio please contact us for specification and quote.
Herschel Far Infrared heaters provide a heating solution for all your home living areas that add to the aesthetics of your house whilst keeping you comfortably warm.
The Herschel range will provide your home living areas with an infrared heater solution that you will wish you had changed to earlier. A great choice for all rooms in your house, allowing people to feel comfortable at 3-4 degrees below the air temperature at which they would normally feel comfortable using central heating systems.
All our panels look great in every room, with mirrors being particularly popular in bathrooms and corridors. Why not have a picture panel for your living room in your own stylish frame? Or a glass panel you can use in your kitchen as a dry-wipe message board? Make your heating work for you in an innovative way.
Our white panels can be ceiling or wall mounted. Because the infrared heats the room itself, cold floors are a thing of the past without the need for expensive underfloor heating. Our panels are low energy consumption making them ideal to combine with solar, battery storage and other renewable electricity generation for truly sustainable heating.
Combined with a thermostat or our Herschel iQ system you can heat your rooms exactly when you need them to be warm so you do not waste energy or cost. Set your heater to come on first thing in the morning and when you are ready for bed so you are perfectly warm when you use your bedroom. Most people like to wake up in a warm bedroom but dislike that stuffy feeling. Our heaters provide a fresher heat and prevent the circulation of dust creating a healthy living space.
Our customers love stepping out of the shower in a Herschel heated bathroom and absorbing the warmth from our panels. You will love our infrared bathroom heaters.
Herschel infrared bathroom heaters are the perfect solution for heating bathrooms. The infrared heat directly warms the room which keeps the walls, floors and ceiling warm. This reduces damp, condensation and mould, plus with infrared there's no need for underfloor heating because you won't have cold floors.
Our new Select XL towel rail heater is a very stylish addition to any bathroom. This white glass towel heater has two chrome towel rails and features our brand new dual zone technology. The lower part of the heater uses infrared to gently and effectively warm towels and the upper part has a higher power heating element designed to heat the bathroom itself. The perfect choice of heating for bathrooms.
Our mirror heaters not only heat the room but when on don't steam up – perfect for keeping you warm and getting ready in front of after your bath or shower. Mirrors are available in a wide range of sizes from our Select XL and our German made Inspire range.
If your wall space is limited choose to ceiling mount white panels from our extensive range.
All of our panels are easy to install and are IP rated making them suitable for use anywhere outside the direct "splash zone". Control is straight forward using one of our Herschel IQ options. Herschel infrared bathroom heaters provide homeowners with a modern and stylish solution that is perfect for cosy, effective warmth.
Heating a conservatory with Herschel heaters is simple and cost effective. We have a number of conservatory heating options allowing you to enjoy your conservatory all year round.
How to heat a conservatory is a common question but the best way to heat one will depend on how often you intend to use it during the colder months.
Where heating is only required for occasional use we recommend our zero light Summit or our zero light Aspect XL heaters. These heaters provide a fast warm up time and will directly heat people and the floors and furniture in conservatory itself. This is very cost effective as you will only be heating the conservatory when in use. Summit is available with a remote control, timer and variable power settings or without remote. Aspect XL is a more compact heater designed for wall mounting only.
If your conservatory is in constant use and has good energy efficient glazing and building specifications, our slimline Inspire panel is ideal. Specially designed for conservatory heating, the Inspire range has two heaters that fit on a dwarf wall or pillar (the 820W and 1250W white infrared panels). They are unobtrusive and will provide a permanent heating solution which will heat the furniture and floor or the conservatory without wasting energy heating the volume of air. Other benefits include a reduction in condensation and mould.
All of our heaters are easy to install and maintenance free. The California and Colorado come with remote controls and variable power settings. If choosing Inspire simply add our R1/T1 control pack allowing you complete control over temperatures and heating schedules.
Find the perfect heater for your garage or garden room from our infrared space heating range
Garages and garden rooms are typically poorly insulated and are often only used occasionally over the winter months. Our heaters for these areas are cheap to run, easy to install, maintenance free and are built to last a lifetime. They have high IP ratings to cope with moisture and are made from stainless steel and aluminium to prevent rusting.
Our garage heater options offer quick warm up times and directly heat people and objects, making them a very cost effective solution for keeping warm whilst in use. The infrared produced helps reduce damp and mould and is the preferred choice for classic car collectors wanting background heating for garage to preserve cars.
Herschel heaters are also the best way to heat a garden room, providing a gentle warmth without becoming too hot, great for using your "man cave" all year round or providing background heat to prevent deterioration of contents.
Choose from Aspect XL and Summit for zero light heaters and Colorado for instant soft glow heat.
Control options vary from remote control on our Summit and Colorado heaters to thermostat control for Aspect XL using our T1/R1 iQ system.
For heating of well insulated garden rooms, we also offer our panel ranges.
Our infrared panel heaters warm rooms very efficiently by gently radiating infrared heat. This heats the room itself which then retains heat even when the panels are off. They are silent, maintenance free and easy to install. Our heaters are the ideal modern alternative to night storage, electric convection and underfloor heating.
All of our panel heaters are ultra-slim and available in a wide range of finishes designed to complement your décor. Our white panels can be wall or ceiling mounted and are designed to discreetly blend in to any room in the house.
For a contemporary and stylish look we offer glass panels in a range of colours to suit. These are very popular in kitchens and modern properties. For bathrooms consider our mirror panels or towel heaters, they look stunning and are perfect for helping to reduce damp.
For the ultimate in heating, let us print your favourite photo or picture and turn your heater into a bespoke piece of art. You can even have a heater as a blackboard.
We have three ranges of panels to choose from. Our Inspire range of heaters is made in Germany. Beautifully finished, they are the highest quality heaters on the market, are designed and manufactured to last a lifetime and come complete with a 10 year warranty.
Our popular Select XL range of frameless panels offer unbeatable performance and a fantastic combination of quality and price, all backed up with a 5 year warranty.
Our Select range is a framed white panel which is extensively used in both domestic and commercial properties.
All of our panels are specially optimised for UK voltage and are fully tested by TÜV to GS, CE and international electrical Safety Standards.
To calculate your heating requirements, use our Calculator page, or for Projects and Commercial estimates please Contact Herschel directly or contact your nearest Herschel dealer.
Our white infrared panel heaters provide energy efficient, discreet heating and are highly versatile. They can be installed on walls or ceilings and are ideal bedrooms and living areas. Also suitable for commercial heating installations.
We offer frameless white panels from our premium Inspire range and our high performance Select XL range range.
Panels from our popular Select range have a white frame.
Our glass infrared panel heaters offer an elegant, contemporary look. They are a popular choice for kitchens, study's, offices and for homeowners wanting a modern look throughout their property.
Our glass infrared panels are frameless and use high-quality enforced safety glass (ESG), They should be wall-mounted only.
Glass infrared panels are available from our premium Inspire range and our high performance Select XL range. Both are suitable for home and commercial use.
Perfect for heating bathrooms, Herschel Mirror Infrared panels do not mist up when on and radiates infrared heat directly into the room. This helps keep bathrooms cosy, walls and fittings warm, dry and free of mould. They are also a popular choice for hallways and living rooms.
All mirror panels are made with mirrored safety glass, are slimline and frameless.
Mirror infrared panels are available from our premium Inspire range and our high performance Select XL range. Both are suitable for home and commercial use.
Make a stunning centrepiece of any room by having your favourite picture printed on an infrared heater. Our Inspire infrared picture panels are fully bespoke, made and printed in Germany and guaranteed for 10 years.
All panel are printed on glass with a choice of high quality matt or gloss finish. Panels come frameless as standard but a wide range of frames are available as an option or simply add your own.
Slimline, easy to mount and install the panels are manufactured and designed to last a lifetime – just take them with you if you move house.
Infrared Towel Heaters make an attractive, functional and economical addition to any bathroom.
These heaters from our popular Select XL range heat your bathroom, warm and dry your towels and also eliminate moisture in the bathroom due to the action of the infrared on the walls.
Turn your bathroom into a showpiece with an Infrared Mirror and Towel Rail.
Love life and live outdoors with Herschel patio heaters
In recent years there has been a huge shift towards indoor spaces that open onto outdoor terraces and entertaining and relaxing outdoors.
Until now heating patios and terraces has been difficult. Most outdoor heaters are unattractive and produce an uncomfortable glare. This has all changed and Herschel has specially developed a range of high quality, high performance, stylish patio heaters that are ideal for these situations.
All our heaters are built to the highest standards, are energy efficient and maintenance free with long lifetimes.
For exposed outdoor areas we recommend warm glow heaters from our Sunset range. For indoor and sheltered outdoor areas our zero light heaters are the perfect choice. All heaters are suitable for domestic and commercial use.
Sunset Range – warm glow

Herschel California and Colorado heaters are perfect for socialising outdoors at home or for commercial areas including bars, restaurants and café terraces. Recommended where instant heat and high power are required but without the invasive light and intense heat quartz halogen outdoor heaters on the market.

California and Colorado feature Herschel's powerful, long life and energy efficient carbon fibre lamp. This produces a pleasant ambience and warm orange soft glow, with a lifetime of up to 10,000 hours.

With its cutting edge design, the 2.0kw California is re-defining outdoor heating and is the most stylish outdoor heater of its kind. Complete with remote control and available in silver, black and limited edition gold, California is sure to impress.

The Herschel Colorado combines a tasteful and sleek design with a powerful 2.5kw output. Available with or without remote control, Colorado is a versatile heater and is guaranteed to keep you comfortably warm, whatever the weather.

Both heaters offer high weather protection for outdoor installation and can be mounted on a portable stand (available separately).

Zero Light Range

For indoor-outdoor heating our zero light range is for you. Perfect for sheltered areas with low air movement and where light from the heater is not wanted, our Summit and Aspect XL heaters deliver gentle and but effective heating. They are ideal where a more permanent heat is required such as semi-enclosed restaurants and bars, balconies, conservatories and covered patios.

Summit features Herschel's powerful 2.6kw heating element and is available with or without remote. Slimline and unobtrusive, Summit can be ceiling mounted, suspended or wall mounted.

Aspect XL is a compact high performance heater utilising our energy efficient ceramic elements. Ideal for wall mounting, Aspect XL is a contemporary design and is backed up with our 5 year warranty. For covered, sheltered areas.
Mix & Match
Mix and match warm glow Sunset heaters for your more exposed areas with our Zero Light range for sheltered and indoor areas.
Read our feature on outdoor heating in Homebuilding & Renovating Magazine, April 2019.  David Hilton, an expert in sustainable building and energy efficiency, reviews the Herschel California.
Innovative heating solutions for offices
Herschel's Infrared ceiling tile heaters fit perfectly into the suspended ceiling grids commonly found in offices, hospitals & schools.
Commercial and public buildings like offices, hospitals and schools often have false ceilings composed of a metal grid with acoustic tiles.
These grids make excellent spaces to install panel heaters pointing downwards to warm the room and occupants below. A 350W heater can warm an area from 6-8m2, so replacing a tile with a heater every few metres provides a very discreet, even heat coverage for very low energy consumption. Ceiling tile heaters are therefore particularly suitable to consider during refurbishment or remodelling work.  The radiant nature of Herschel Infrared means the heat goes exactly where you want it and you don't waste excess energy warming up unused areas of a room.
Herschel's 350 Watt ceiling tile heater fits 60 x 60 ceiling tiles.
Ceiling tile heaters also allow full usage of wall and floor space. There is no noise and no moving parts and no maintenance. Infrared heat also maintains a healthy damp-free atmosphere making it ideal for care homes and hospitals. A simple system, easy to install, easy to control room by room without wasting energy needlessly heating unoccupied spaces or forcing you to avoid bulky wall-mounted convectors.
For unusual offices such as converted buildings that may have higher or pitched ceilings, our Summit heaters or the Pulsar make the perfect solution.
Infrared panel heaters are very easy to install and can easily be controlled via our Herschel IQ system. They make the perfect replacement for bulky wall mounted electric convection heaters. Our panels are energy efficient, maintenance free and are discreet.
We also offer a range of wall mounted panels.
Improve comfort levels and save energy with our innovative space heating range
Specially designed for heating areas within large buildings, our infrared space heaters directly heat areas that require heating, where and where people are working or relaxing.
The ability to create heated zones can result in significant cost savings when compared to convection heating (fan heaters, air curtains, air conditioning), because hot air cannot be contained within a zone.
Our heaters are installed to radiate infrared heat outwards and downwards and will warm people, objects and the building itself within the effective area of each heater.
Herschel heaters have rapid warm up times, are easy to install, low maintenance, completely silent and built to last. Compared to quartz and halogen heaters which are too hot and intense for most indoor applications, we only offer zero light or warm glow heaters which produce a pleasant and naturally absorbed heat – perfect for keeping people warm for prolonged periods of time.
For heating areas which are in the public eye such as retail space, halls, large reception areas, bars, restaurants, churches etc, choose heaters from our designer space heater range. Where aesthetics are less important such as industrial units, maintenance bays, warehouse packing areas, factories and workshops, our warehouse and industrial heaters are the perfect solution.
For large project and commercial space heating specifications, please contact Herschel or your nearest Herschel dealer.
An ideal heating solution for sports & leisure facilities: comfortable heat, easy to install, eliminates moisture.
Rely on infrared heating for sports halls & leisure centres. Herschel has a wide range of options to choose from and expert advice.
Our range of infrared heaters is a perfect low cost, low maintenance solution.
For heating changing rooms our Select range of panels can be ceiling mounted, keeping them out of reach for safety and damage reasons. The infrared heat radiates down from the panels keeping people warm and heating the room itself. The infrared is good for reducing moisture and damp levels and the feeling of heat produced from the panels is great for warming up after a cold session on the pitch.
Our space heating range provides background warmth for sports halls and can be zoned to heat spectator areas, focusing the heat where it is needed without heating the entire volume of air. They can be used to heat corporate boxes / rooms and still provide comfortable warmth for spectators despite airflow.
Herschel Infrared is an ideal solution for all these requirements. We have successfully implemented solutions for huge sporting venues like Liberty Stadium, Swansea; Changing facilities at Wallingford Sports Trust and many other sports and leisure venues including squash clubs and yoga studios.
Infrared heating for reception areas & halls.
Our portfolio of infrared space heaters provides a wide range of heating options dependent on the size of your reception area or hall space.  Whether you are looking for a ceiling or wall mounting solution, your preference for zero light or alternatively a warm glow, and whether you are seeking a discreet solution or perhaps a more designer look, we have plenty of solutions for heating for reception areas & halls for you to choose from.
Herschel heaters are simple to install, easy to control and require minimal maintenance providing effective zoned heating for all reception areas.
Choose from the stylish white or black, ceiling mounted Pulsar, which is receiving fantastic feedback from reception staff at the City of Westminster College in London, the contemporary, zero light Aspect XL with its designer finish or the more discreet and slimline Summit. Alternatively, the California and Colorado provide a warm glow, zero glare heating solution with a number of options to choose between on finish, mounting and control.
Herschel supplies proven heaters for churches & village halls, wedding venues and barns.
Churches and public halls have unique heating requirements. Older buildings in particular are expensive to heat and legacy heating systems are often costly to maintain.
Our space heating range offers solutions which are relatively inexpensive to install, economical to run, have a long lifetime and are maintenance free.
Our infrared heaters directly heat people and the thermal mass of the building, meaning no energy is wasted heating large volumes of air. Instead, the infrared heat radiates over the required area and is absorbed by people and objects within the zone. By heating in this way it is possible to provide the heat when needed and where it is needed. For example, it is possible to heat the congregation throughout the service but not waste energy heating the church when is it not in use. The same principle applies to village halls which can be heated only when in use with rapid warm up times. Infrared is also good for preserving buildings because it warms the building itself helping to reduce damp levels.
Unlike older quartz and halogen infrared heaters, our range are zero light or warm glow which provide a very gentle feeling of warmth without any unsightly glare. In addition they all have long life heating elements which saves money on maintenance replacement of heaters. Heaters can be wall mounted, ceiling mounted or suspended. Our heaters are high quality, built to last and not only perform well but also look great. Our Pulsar is extremely popular with Churches and village halls or choose from the rest of the range for your requirements.
Our control options range from simple push button timers and remote controls to whole building solutions.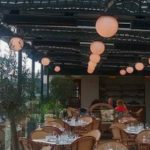 The ideal heating solution for pubs, cafés hotels & restaurants
Herschel Infrared makes the ideal solution for heating pubs, cafés, hotels & restaurants and many other applications in the hospitality industry. Our flexible solutions add style, heat up large areas comfortably and effectively, saving valuable wall and floor space.
Whatever the size or style of your space, we have a choice of heaters that can be wall or ceiling mounted indoors or out which will create a warm environment for your customers.
Panel Heaters
Our slimline panel heaters come in a variety of finishes including mirror, blackboard and even customised picture panels. Our white panels can be ceiling mounted which provides the perfect solution for heating the main premises or kitchens, corridors and washrooms. For hotels rooms choose mirrors for the bathrooms (prevents damp and avoids steamed up mirrors). Choose white panels in place of convector heaters or picture panels to add a touch of class. The ability to mount on the ceiling or higher on the wall frees up valuable room space. Herschel also provides better comfort levels for occupants, energy savings and a far more aesthetically pleasing finish compared to convector heaters.
Space Heaters
Our space heating range is perfect for heating zones within large areas, semi open spaces or sheltered outdoor areas. Leading bars, restaurants and cafes choose Herschel for efficient zoned heating. Cost effective to install and run with zero maintenance, we have a heating solution for all requirements.
Effective heating that can meet specific care home and social housing requirements.
Herschel is the #1 choice of care home proprietors and a number of UK county councils when it comes to choosing infrared heating for care homes & social housing.
Care Homes
Our Select range of far infrared panels heaters are used by a number of care homes providers and increasingly being used in social housing.
For the care home sector, the panels provide a cost effective way of heating areas without the need for an expensive centralised heating system. Panels can be ceiling mounted removing the heating from Priority 1 to Priority 3 and reducing risk of injury. They can be mounted with anti-ligature fittings where required.
Far infrared is natural for the body and is frequently used in the wellness sector. This can be a major point of consideration in buildings whose occupants sit for long periods of the day.
Each room can operate as a separate zone and be controlled by the range of Herschel IQ control options or as part of an existing building management system, meaning either localised control or remote control from a central location. There is no single point of failure, each panel is separately fused.
The infrared heat improves thermal comfort levels because every part of the room is heated to an even level, removing cold spots and creating a more comfortable (non-stuffy) temperature. Unlike convector heaters there is minimal air movement which results in less dust and pollutants, especially helpful to asthma and allergy sufferers.
Our panels are zero maintenance with long life expectancies and have been proven to save energy compared to convector heaters. They can be used as a complete heating solution or as supplement to an underperforming legacy heating system.
Social Housing
For social housing the Herschel Select range has been proven to provide significant savings in heating bills compared to night storage heaters as well as a host of other benefits including better comfort levels, space savings and much improved controls.
Herschel panels have a low capital outlay, are easy to install, low maintenance and can be easily controlled with the Herschel IQ system.
Because the far infrared heats the building, it reduces damp and condensation, a major issue in many social housing environments. The panels can be linked with solar PV to provide renewable heating and are up to 60% more efficient than night storage heaters.
Easy installation, low maintenance infrared heating for property redevelopment projects
Herschel Infrared heaters provide low energy, effective infrared heating solutions for property developers which are becoming of increasing interest for new projects and housing redevelopments.
Infrared offers the ideal solution for property development teams and landlords looking for a simple, cost effective and highly controllable electric heating solution. Herschel infrared heaters deliver on ease of installation and provide flexibility around mounting considerations with a wide range of super slim panels to choose between. Herschel Infrared heaters ensure a low maintenance, completely silent solution for landlords and residents and frees up wall space to maximise interior layouts. We have a number of property development / redevelopment projects under way now. Contact us for more information.
Infrared heaters make a simple, discreet heating solution for residential development projects with low maintenance and simple control.
Energy efficient heating solutions for heating schools, colleges and universities.
Herschel offer a unique range of energy efficient infrared heating for schools & universities including classrooms, lecture theatres, reception areas, and student accommodation.
For classrooms we offer ceiling mounted, zero light infrared panels. These can be integrated into ceiling grids or mounted directly to the ceiling. The heat produced radiates down to warm pupils and the classroom itself. They are efficient because energy is not wasted heating the air. Controls can be centralised or on an individual classroom basis. Because they are ceiling mounted there are no concerns over pupil safety or vandalism. They are simple to install, long life and maintenance free. This is a great alternative to convection based systems and can be combined with solar for truly renewable heating.
For lecture halls, reception areas, corridors and sports halls and changing rooms our space heating range provides a stylish and efficient solution either as supplementary heating or primary heating. Our solutions allow large areas to be heated without heating the entire volume of the building, or specific zones within an area, something which is not possible with convection based heating. This leads to better thermal comfort levels and lower energy consumption. Installation costs are relatively low and with zero maintenance typical paypack periods are short.
Completely changing the way retail shops are heated.
Herschel's range of infrared heaters for shops is completely changing the way retail shops are heated, providing cost effective, stylish, comfortable warmth for employees and customers. Our solutions are programmable remotely allowing you to control the heat to meet your specific requirements.
Our Select 350w ceiling tile heaters are the ideal for shops with suspended ceilings – perfect for heating entire shops or as a top up for colder zones within larger premises. The infrared heat is radiated down keeping the heat source out of reach of customers and employees. Easy to install and control, they are discreet, efficient and maintenance free.
Herschel's Summit 2600w is a zero light, highly efficient commercial infrared heater for shops which can be ceiling, wall mounted or suspended and provides comfortable zoned heating.
Aspect XL is a compact but powerful zero light heater which provides effective and efficient heating within the heated zone. The Aspect XL shop heaters are used by leading retailers including Boots and All Saints to heat entrances and till areas in their stores. Herschel is fast becoming recognised as the infrared heater store with the unrivalled track record in heating the retail high street.
All of our heaters have a range of control options, are easy to install, maintenance free and long life. They can be used as an entire shop heating system or as a supplement to existing heating systems.
Contact our heat design team for advice.
Slimline, wall or ceiling mounted infrared heaters for effective, easy to control warmth for students.
Space saving, silent, maintenance free infrared heating for student accommodation
For student accommodation our panels are being chosen by leading universities and accommodation providers as well as private landlords.
Successful trials have shown that students prefer the feeling of infrared heat compared to the stuffiness associated with convection heaters and because the room itself is heated and not the air, our heaters reduce damp issues and provide a more consistent level of warmth. The ability to ceiling mount or place higher on the walls frees up valuable space for furniture and also reduces the risk of students covering the heaters.
Unlike convector heaters, our heaters are also completely silent. Extensive trials have shown savings of up to 20% on energy consumption and significant savings on maintenance.
Our popular Industrial space heaters use far infrared technology. Far Infrared is a great alternative in industrial units, warehouses and garages to gas and convection space heating because:
It is easier to install and maintain
It emits a more gentle heat than quartz and halogen – and is therefore more comfortable for situations where there is less airflow / higher activity levels / heavier clothing requirements
It emits no light
It is silent in operation
No movement of hot air (great for dust-free requirements and a lot more comfortable).
Savings can be achieved through radiant heating because it is possible to precisely heat only the areas that require heating, where and when people are working or relaxing. The ability to create heated zones can result in significant savings as convection heating needs to heat the entire volume of air in a unit – not just the zone you want.
Zoned Heating
Heat is Zoned (directional) if used individually and in a targeted manner as shown. Within the zone people and objects will be heated (not the air.)

Heat can also be non-directional based on the cubic volume of the space using multiple heaters and a thermostat.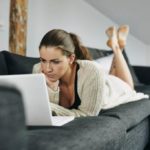 Smart heating
Manage your home or office heating from wherever you are, whichever rooms and schedules you choose, and ensure a warm and cosy space to return to.
Our Herschel iQ control system offers an App-enabled range of options to ensure you manage optimum comfort levels and maximise energy efficiency.
All Herschel iQ controls will ensure you are fully compliant with European Energy Saving legislation (Lot 20).
Control Features
Check out the features of our iQ control solution using our interactive picture below.
Which Control is best for me?
Click + to show the features of each iQ control below to see how each can suit your needs.
App-enabled Solutions
These controllers work stand-alone or over the internet via the iQ App.
MD1 Wired Thermostat – best for new builds / renovations and commercial applications
Use one MD1 per room / zone and wire all heaters within the room onto the same circuit.
MD1 is wired to the mains electricity supply & requires recessing into the wall.
This is the best option for new builds or renovations where cabling runs can be hidden in walls / ceilings.
Can become App-enabled by adding the Herschel iQ hub (optional).
T1 Wireless Thermostat Pack – versatile solution which minimises cabling / disruption
Use one T1 per room / zone and one R1 per heater. Each R1 requires mains electricity supply.
Wirelessly pair each R1 to the T1.
The T1 can be located anywhere in the room and is battery operated so does not require mains supply. Can be surface mounted to the wall or placed on a shelf. A great retrofit option minimising disruption to walls / ceilings because R1 can be located close to heater.
Can become App-enabled by adding the Herschel iQ hub (optional).
R1 + iQ Hub – Slick App only control
Wire all heaters on the same circuit to the R1 (up to 2kW per R1). Requires a minimum of one R1 per room / zone.
Program and control the heaters using the APP only.
Note: the R1 will sense the room temperature which will be displayed on the APP. Must be used in conjunction with the iQ Hub.
This is a good option where heaters are ceiling mounted and cabling can be run in the ceiling void with the R1 positioned on the ceiling or wall.

Get the Herschel iQ App here:
Non App-enabled Solutions
WH1 Central Controller
Our WH1 Controller system offers a local centralised control solution. Control all your heaters in the property from one colour touchscreen unit. Heaters are controlled wirelessly without the need for wifi. Choose this option if you want the benefits of centralised control but do not need to control remotely or do not have wifi.
Each R1 receiver pairs with the WH1 and you can program each R1 to run its own 7 day program or run in Away or Comfort modes.
Up to 36 R1s can be added to a single WH1 and allocated to 6 different zones (6 R1s per zone).
Note: The WH1 system is unable to be app-enabled.
NOTE: Herschel iQ will only work with Herschel heaters.
Choose from our full range of iQ Controls below.
Effective infrared workshop heaters for warehouses, service bays and loading areas.
Vehicle service and loading bays are difficult to heat using traditional solutions which require you to heat the whole volume of air, blow dust and other unwanted debris and encourage moisture formation.
These areas benefit greatly from Herschel's Infrared workshop heaters. Moisture is kept to a minimum, there is no circulation of air from the heater and because our heaters can be zoned, to heat just the area you want, they are cost effective, highly efficient and comfortable. Significant energy savings can be made by heating specific areas and not the entire volume of the building.
Our commercial space heating range is the preferred choice for replacement of old gas and electric convection heating. Our heaters are also suitable as additional supplementary heating of cold areas.
All our heaters offer an exceptionally long life and solutions vary from ceramic based "zero light" far infrared heaters to "warm glow" infrared heaters for more challenging or difficult-to-heat areas.
Unlike convection based systems, our heaters can be positioned to heat specific zones, for example a work surface, a drying area, or isles within a garage. Infrared directly heats people and the objects within the zone, providing heat where you want it, when you want it.
All of the heaters within our range are easy to install, zero maintenance, completely silent and long life. There are options available for heaters to be suspended, ceiling or wall mounted. Control options include remote control, programmed and push button timer, depending on requirements.