Outdoor Bar and Restaurant Heating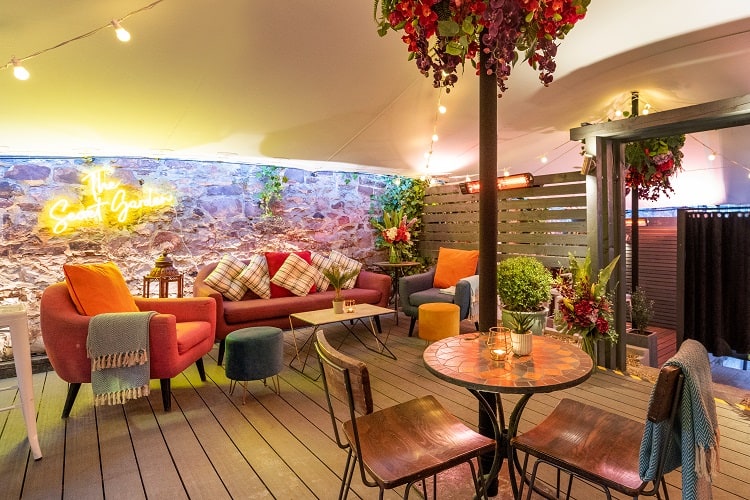 The Secret Garden is a new pop up, covered space that is heated by Herschel Manhattan heaters.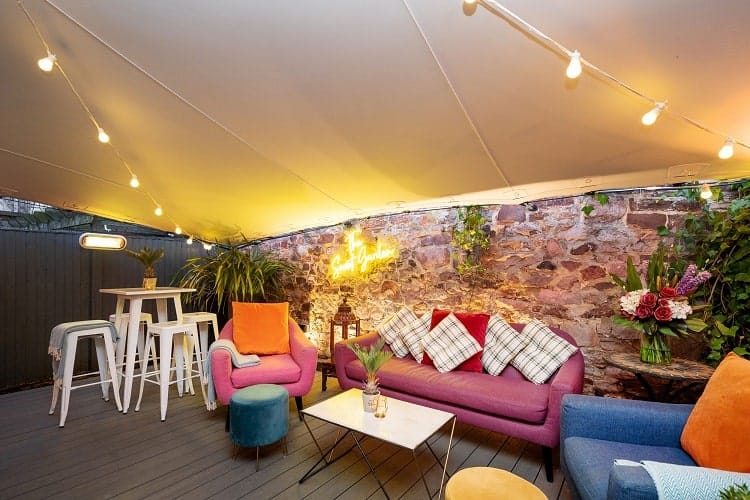 Herschel Miami heaters add warmth to the beautifully decorated Secret Garden terrace.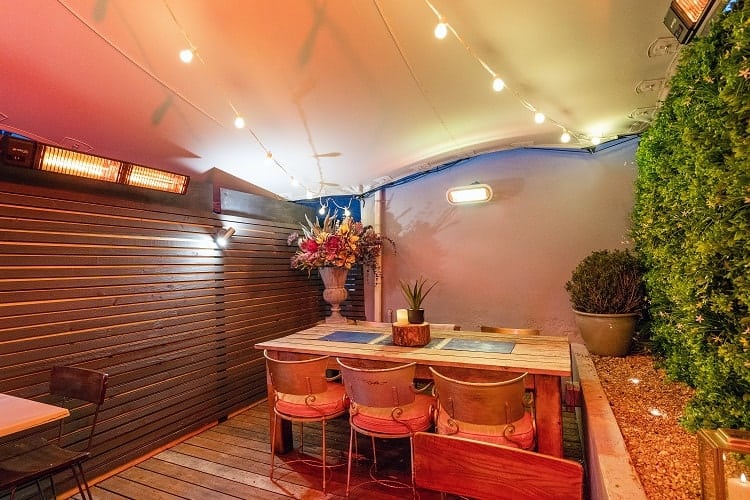 Clients can continue to socialise in comfort outdoors during the colder months, crucially important when socialising outdoors safely is a priority.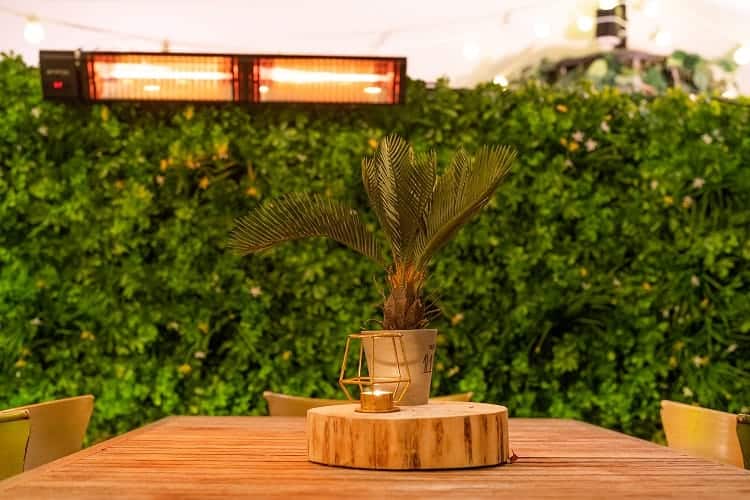 The powerful 3kW Manhattan heaters add a warm glow to the outdoor terrace.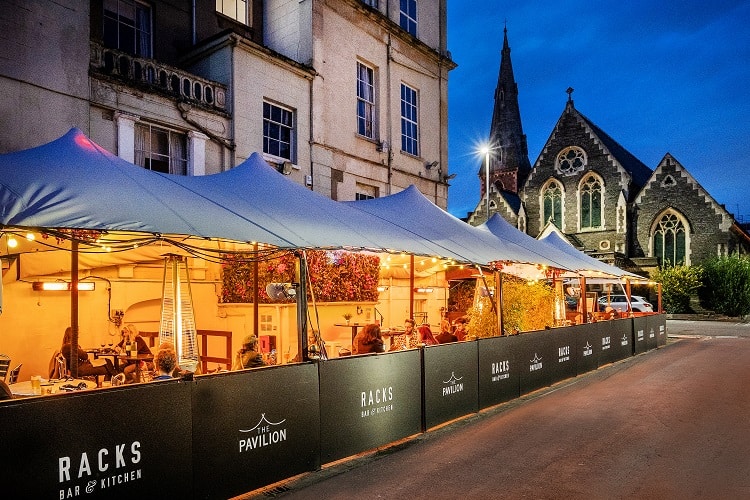 "We set out to create outdoor spaces that have a real wow factor and the Herschel team really stepped up to help with this. We have used a combination of Manhattan heaters and Miami heaters to achieve all round heat in stretch tents".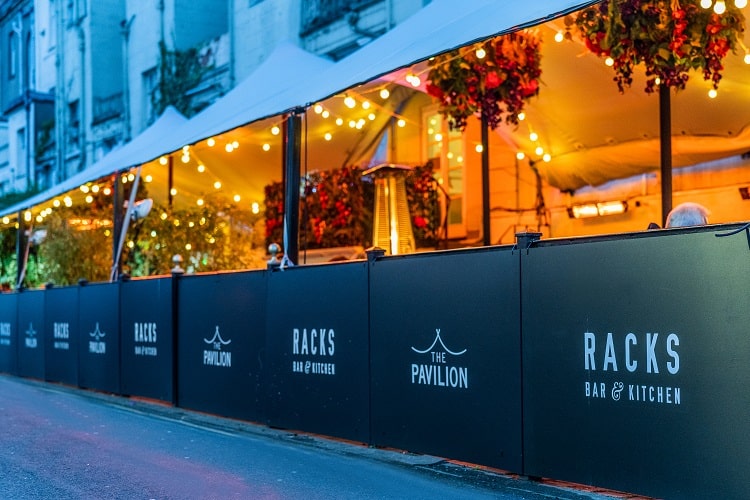 "Not only do the heaters look great but they give off a captivating warming glow which has made our spaces feel cosy and inviting."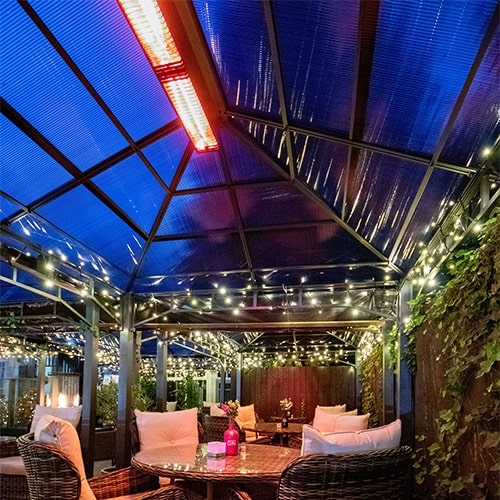 "The pub invested heavily in our Burleigh's Gin Terrace which we wanted to make all year round space. Key to enabling that was the installation of the Manhattan heaters which we chose as a perfect combination of heat distribution and stylish looks. They work brilliantly and the space has become the most popular area in the pub".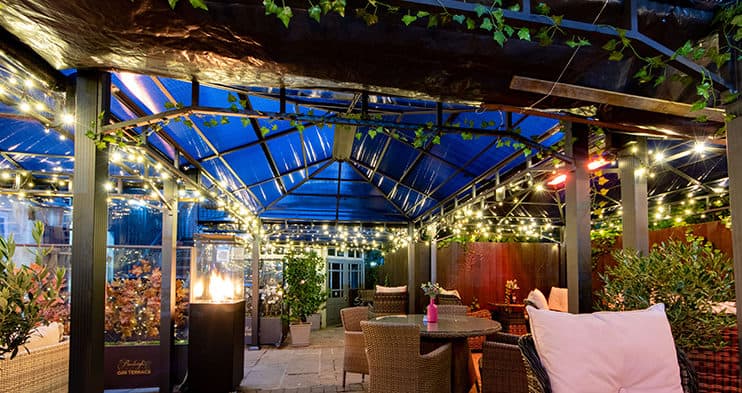 "All the team at Herschel-Infrared were friendly, super helpful and very efficient. We at The Lancaster Arms are happy to recommend both the heaters and the team at Herschel."