Infrared heating for schools & universities
Energy efficient heating solutions for schools, colleges and universities
Herschel offer a unique range of energy efficient infrared heating for schools & universities including classrooms, lecture theatres, reception areas, and student accommodation.
Heating for classrooms
We offer ceiling mounted, zero light infrared panels. These can be integrated into ceiling grids or mounted directly to the ceiling. The heat produced radiates down to warm pupils and the classroom itself. They are efficient because energy is not wasted heating the air. Controls can be centralised or on an individual classroom basis. Because they are ceiling mounted there are no concerns over pupil safety or vandalism. They are simple to install, long life and maintenance free. This is a great alternative to convection based systems and can be combined with solar for truly renewable heating.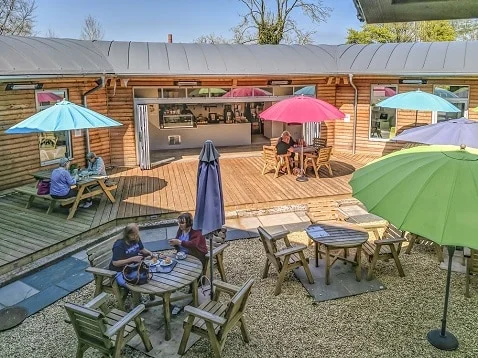 Professional Specification Service
Herschel has a team of in-house surveyors who perform on-site and desktop estimating services for commercial heating projects.
Contact us with your project details
Browse Heaters for Schools
Select XLS – White Frameless Infrared Panel Heater

View Range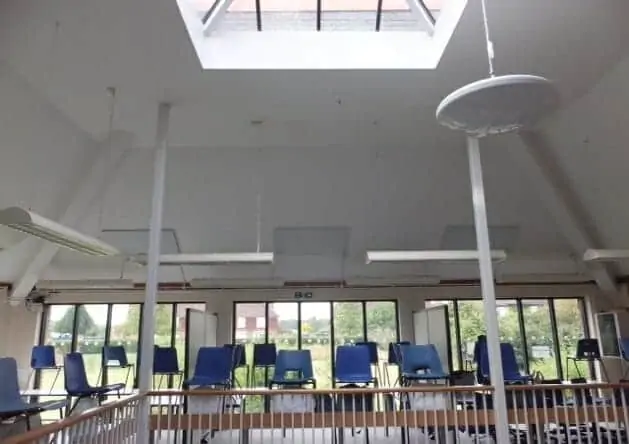 Heating for larger areas
For lecture halls, reception areas, corridors and sports halls and changing rooms our space heating range provides a stylish and efficient solution either as supplementary heating or primary heating. Our solutions allow large areas to be heated without heating the entire volume of the building, or specific zones within an area, something which is not possible with convection based heating. This leads to better thermal comfort levels and lower energy consumption. Installation costs are relatively low and with zero maintenance typical paypack periods are short.
Inspiring Ideas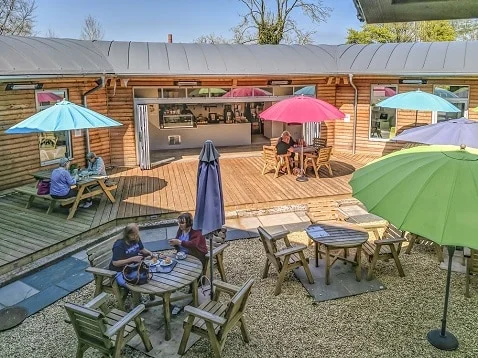 Heating outdoor school areas
Find Inspiration
Heating outdoor school areas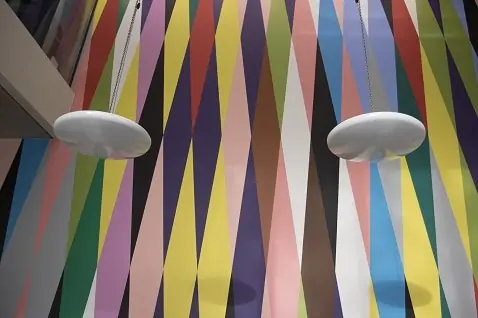 London College Heating
Find Inspiration
London College Heating
Customer Testimonials
City of Westminster College
"We successfully installed the Herschel Pulsar units at our site in Paddington.  They look great and are working very well keeping the reception staff comfortable. They have proved great for our staff morale, are very safe and overcome the challenges on our site around air flow and stratification.  A very elegant solution. Thanks for such a great product and the advice around the installation".
"Very satisfied" Student accommodation
[Comparing Select XL to existing electric convector]
On the 'feel' of the heat:
"It felt like a warm summer's day, not like a heater, & was very comfortable". "Old heaters were more stuffy, this one felt a lot better". "I can feel the heat all over the room, & it feels like being surrounded by warm water rather than having a heater on".
On the levels of heat / temperatures:
"Really very good, very satisfied". "Works a lot better than the old heater & seems to hold the heat better".
On the speed of warming up:
"Heats very quickly, literally in matter of minutes. I can turn it on go & make a cup of tea, & the room will feel warm when I get back". "Very quickly, its hot in 5 minutes".
On changing anything:
"No. It looks so much better & takes up much less space than the old heater". "Not really, I prefer the new heater".
On heat loss:
"Not a problem". "The room seemed to stay warm for a long time"
Browse Other Heater Types
As used by: