Heating for reception areas
A choice of infrared heating solutions for reception areas
Our portfolio of infrared space heaters provides a wide range of heating options dependent on the size of your reception area or space. Whether you are looking for a ceiling or wall mounting solution, your preference for zero light or alternatively a warm glow, and whether you are seeking a discreet solution or perhaps a more designer look, we have plenty of solutions for heating these large open spaces for you to choose from.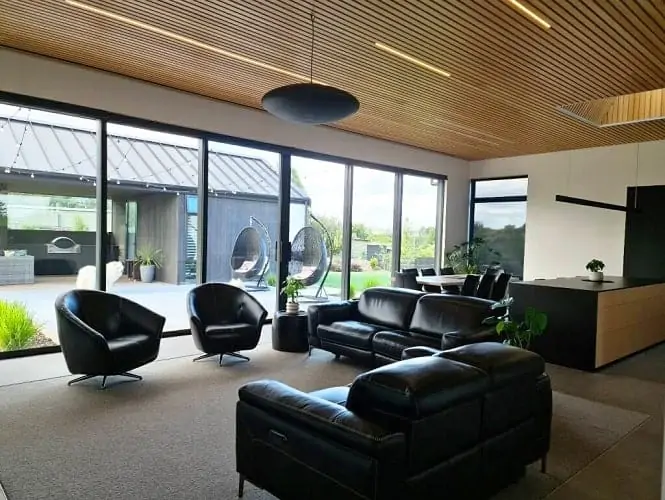 Professional Specification Service
Herschel has a team of in-house surveyors who perform on-site and desktop estimating services for commercial heating projects.
Contact us with your project details
Browse Heaters
Select S3 Freestanding Heater

View Range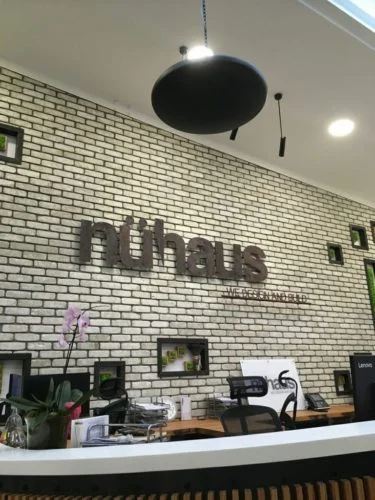 Simple to install, easy to control and require minimal maintenance
Herschel heaters are simple to install, easy to control and require minimal maintenance providing effective zoned heating for all reception areas.
Choose from the stylish white or black, ceiling-mounted Pulsar, which is receiving fantastic feedback from reception staff at the City of Westminster College in London, the contemporary, zero light Aspect XL with its designer finish or the more discreet and slimline Summit.
Alternatively, the California and Colorado provide a warm glow, zero glare heating solution with a number of options to choose between on finish, mounting and control.
Inspiring ideas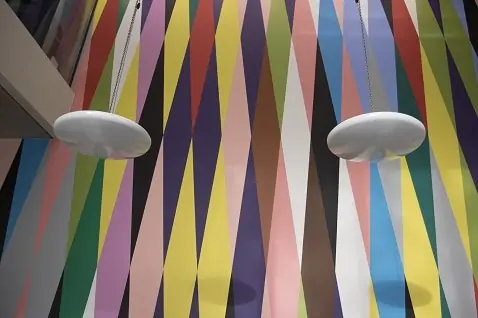 London College Heating
Find Inspiration
London College Heating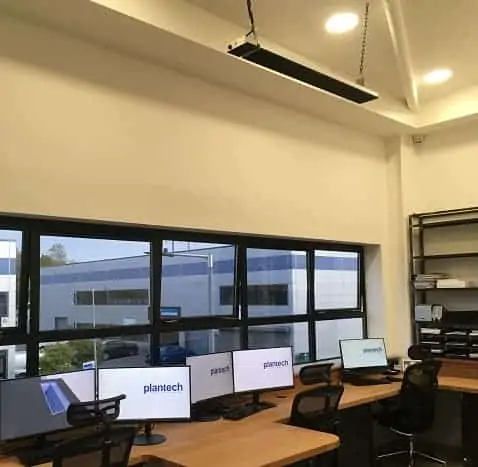 Office heating solutions for Architects Office
Find Inspiration
Office heating solutions for Architects Office
Customer Testimonials
"Blackboard looks great"
We were renovating our kitchen and discovered infrared blackboard heaters from Herschel. We loved the concept and thought it would provide a fantastic addition to the modern kitchen design we went for.
The blackboard looks great, has become a real talking piece when friends come over especially when they feel the warmth, and Archie the cat won't move from it in the morning! Kelvin Lee
"Really comfortable heat"
"Herschel's heated mirrors are perfect for bathrooms and shower rooms. Our meeting areas use heated blackboards which are great for our designers to sketch and record ideas on. The designer Pulsar makes a bold statement as customers enter the reception and compliments the interior design perfectly. Summit units are suspended above design workstations to heat where and when required. Ceiling mounted heater panels free up wall space and provide really comfortable heat". Alex Pankoff, Nuhaus
"Comfortable for the first time"
"Absolutely fantastic! Looks great & I'm comfortable for the first time. The landlord is really impressed too."
City of Westminster College
"We successfully installed the Herschel Pulsar units at our site in Paddington.  They look great and are working very well keeping the reception staff comfortable. They have proved great for our staff morale, are very safe and overcome the challenges on our site around air flow and stratification.  A very elegant solution. Thanks for such a great product and the advice around the installation".
"Absolutely fantastic".
"The heaters in the barn are absolutely fantastic. I cannot tell you how pleased we are with them. They are working better than we could ever imagine."